Gentle Giant
David Shepherd
---
---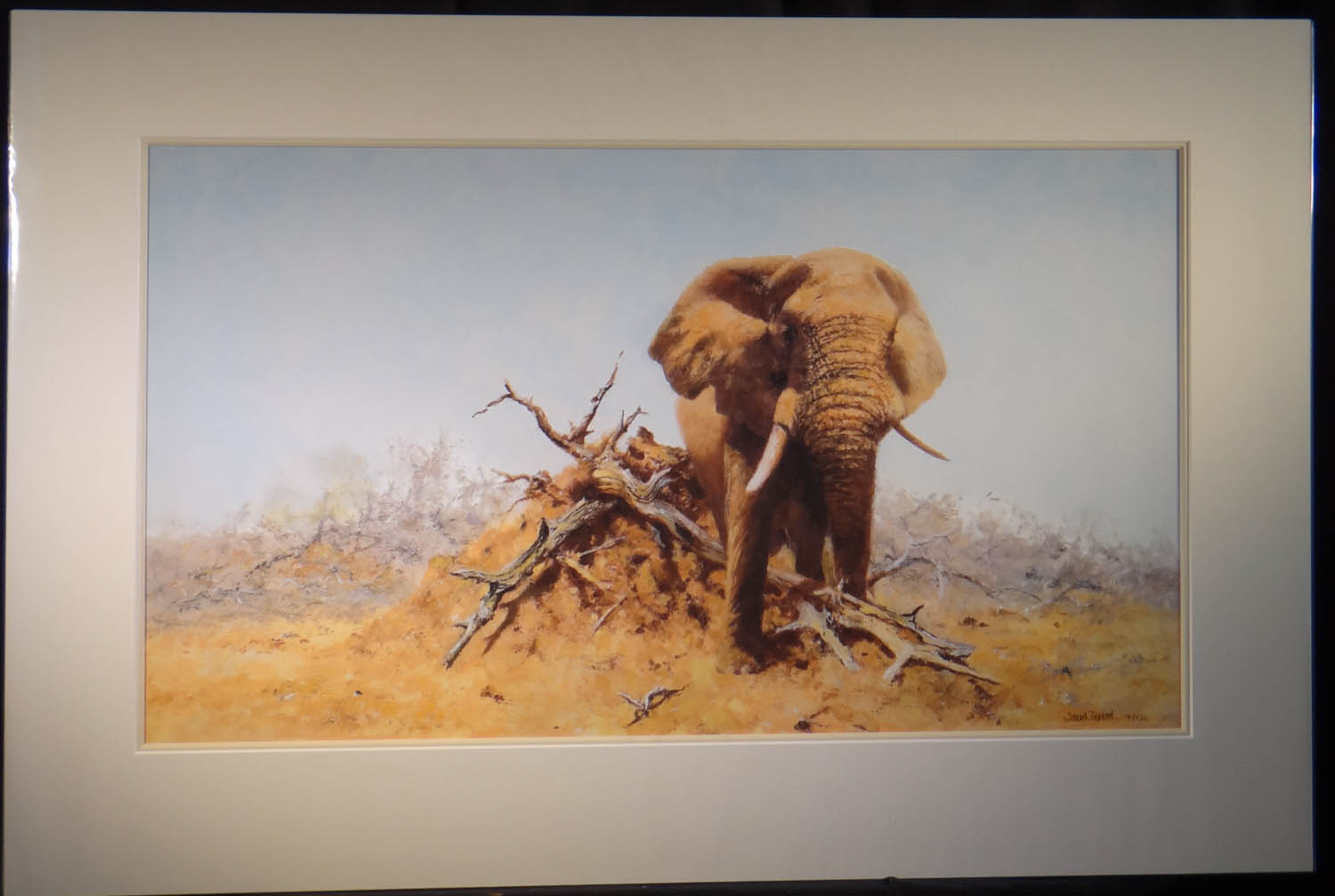 'Gentle Giant'
A signed, limited edition Giclee of 295
Published 2005
Image Size 28" x 16" (71.0 x 40.0 cm.) Overall size complete with french bound mounting: 35" x 23.5" (89cm x 65cm.)
The social life of the adult male is very different.
As he matures, a male spends more time at the edge of his group and associates with outside males or even other families.
At Amboseli, young males spend over 80% of their time away from their families when they are 14-15.
When males permanently leave, they either live alone or with other males. The former is typical of bulls in dense forests.
Asian males are usually solitary, but occasionally form groups of two or more individuals; the largest consisted of seven bulls.
Larger bull groups consisting of over 10 members occur only among African bush elephants, the largest of which numbered up to 144 individuals.
Bulls only return to the herd to breed or to socialize, they do not provide prenatal care to their offspring but rather play a fatherly role to younger bulls to show dominance.
30 years experience and a collection of hundreds of David Shepherd, limited editions!
Studio open, 7 days a week!
Viewing by appointment
EMAIL:-
administrator@davidshepherd.com
Back to
David Shepherd prints
for sale.