Books
David Shepherd
---
---
Click on image for details & to ENLARGE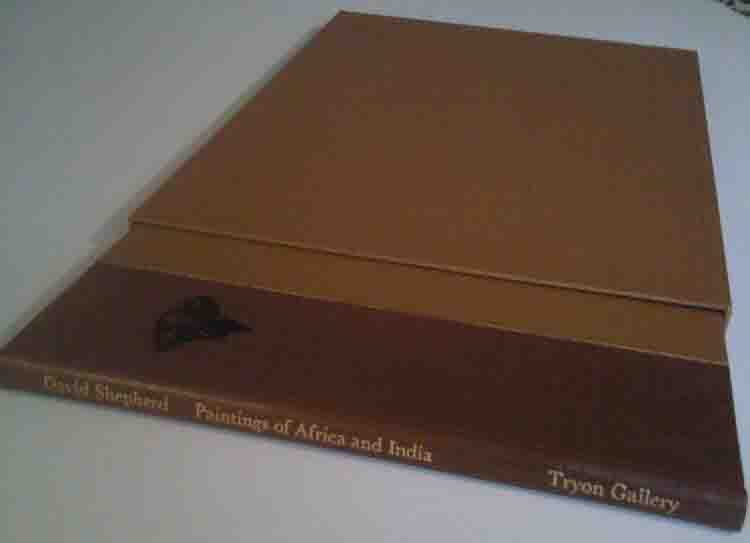 Paintings of Africa and India
Signed limited edition book
A large collection of books have been published on David Shepherd's life and his paintings.
some about his travels across Africa to bring a steam train back to England.
others at different stages in his carrer.
There are some particularly special books...
'The Paintings of Africa and India', is the most beautifully made book which is a signed limited edition illustrating many of his paintings.
and rguably The most precious book is 'The David Shepherd Archive Collection.
This tribute to the world famous artist contains 123 reproductions of his work, printed using light fast inks on a specially commissioned archival quality paper
and is hand bound in leather and vellum with 22 ct gold blocking.
artist
L.S.Lowry.
Sir William Russell
Flint
.
Back to
David Shepherd
prints for sale.