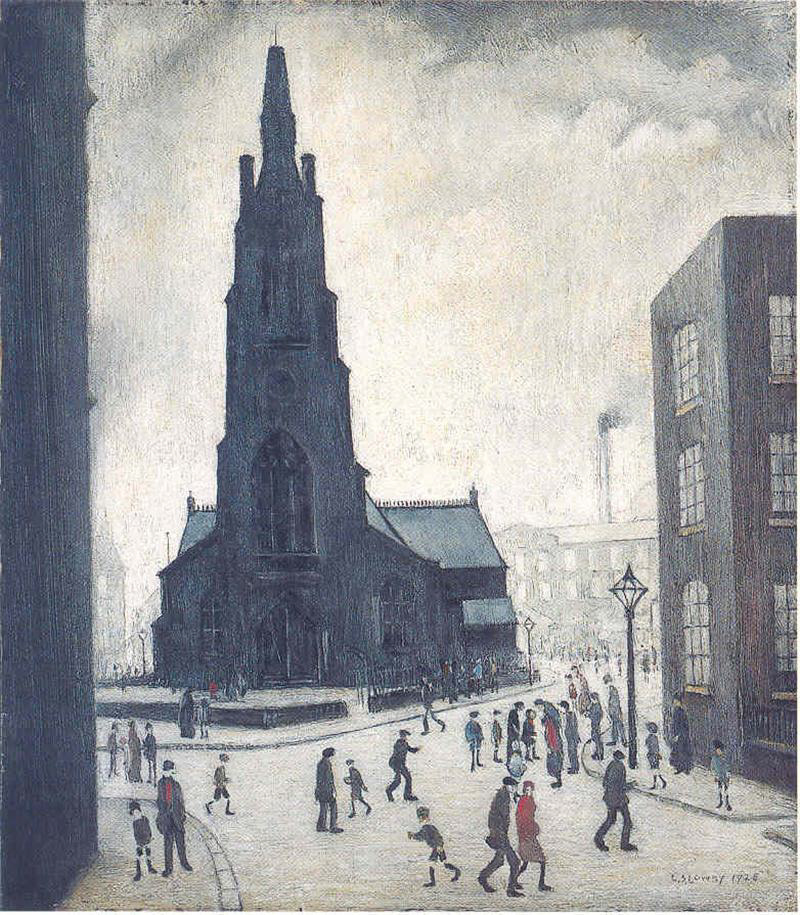 "St. Simon's Church"
Image size
Original painting,
The Parish of St. Simon and St. Jude, Bolton was formed in 1900 out of the existing
Parishes of St. Michael, Great Lever and St. Bartholomew, Bolton. The estimated
population of the new Parish was three thousand souls. At this time much of the
Parish was open countryside and this remained essentially true until after the
Second World War
Then rapid changes took place with the building of a vast new housing estate, the
first part consisting of temporary buildings (Prefabs). Many of the new householders
were families displaced by the slum clearance in Bolton. The prefabs have long
since been replaced by permanent houses and housing development is still taking
place.