Three Cats Alstow
---
---
Original Signed, Limited Edition Ganymed Lithographic prints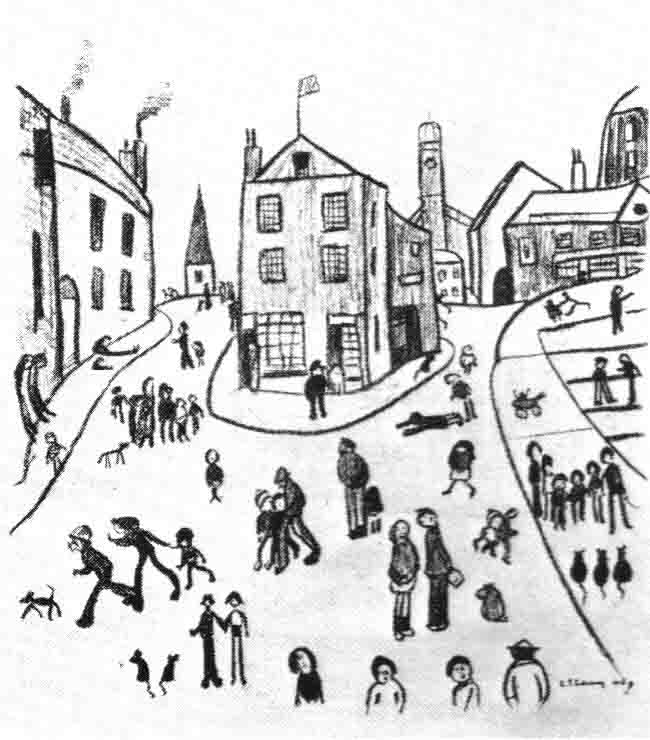 "The Three Cats, Alstow"
Signed in pencil, Limited edition lithograph
Image size 24.5"x 19"
Published by Ganymed
An edition of 75
Numbered and signed
Numbered in pencil from the edition of 75. Printed at the studio of H.Grace, London 1966. and issued by
Ganymed Original Editions, London 1966.
This is one of a set of sixteen original lithographs, where Lowry worked with the platemaker and printed,
by hand seventy five copies of each title, each one was igned and numbered.
Lowry's leading position amongst 20th century British artists has now been well established, not least by the
opening of the Lowry museum.
It was in the animation and resilience of the people of the industrial urban scene which fascinated Lowry,
and in this picture it is just this vitality, self-sufficiency and
independence which is captured in the quasi-humorous, but also totally serious, simplicity of Lowry's drawing.
Price:- Please call 01623 799 309