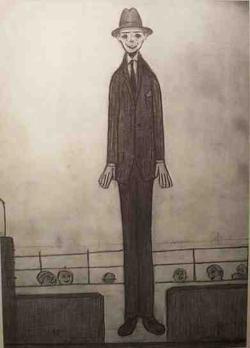 "The Tall Man" by L S Lowry
Limited, Edition print of 249.
Image size 16.5"x 11.5"
Published For the Mottram memorial exhibition June 1977
Signed by L.Connolly
25 years experience and widely regarded as the world's leading authority on paintings and prints by L.S.Lowry
The largest collection of signed, limited edition prints by ls lowry in the UK!
Visit the studio in Nottinghamshire.