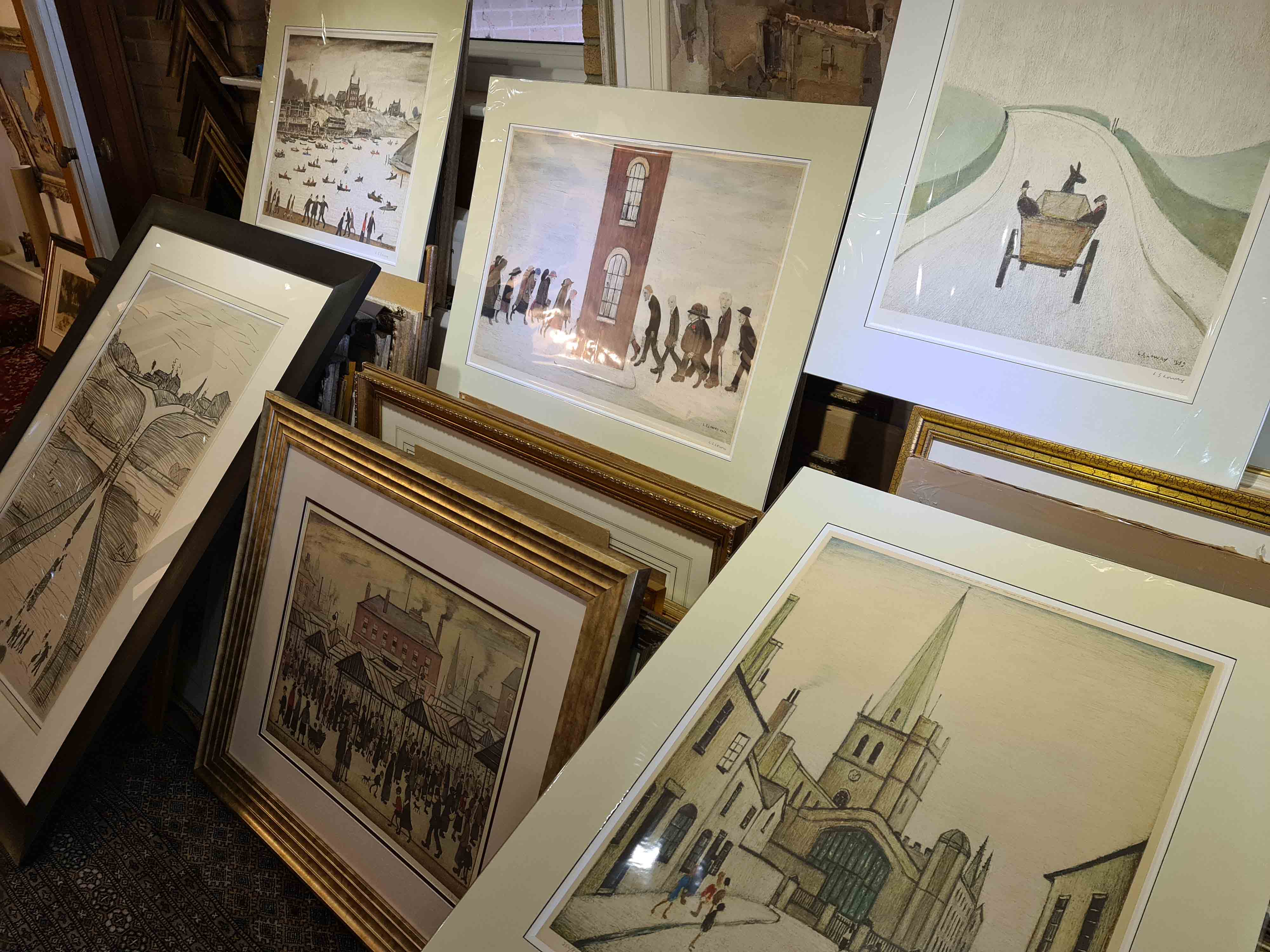 The studio has continuously built up an enormous collection of Lowry's work over many years.
It now houses the largest collection of Lowry's signed limited editions in the country.
You may rest assured that the condition of all work we sell is of the highest quality,
and all the signed limited editions come complete with a Certificate of Authenticity.
We have specialised in Lowry's work for over 35 years are are well known throughout the industry for supplying fine quality work.
Everything we sell is in pristine condition, and comes with a Certificate of Authenticity.
If you would like to visit the studio, with a view to purchasing some work,
Please give me a call, to arrange an appointment.