The Contraption
---
---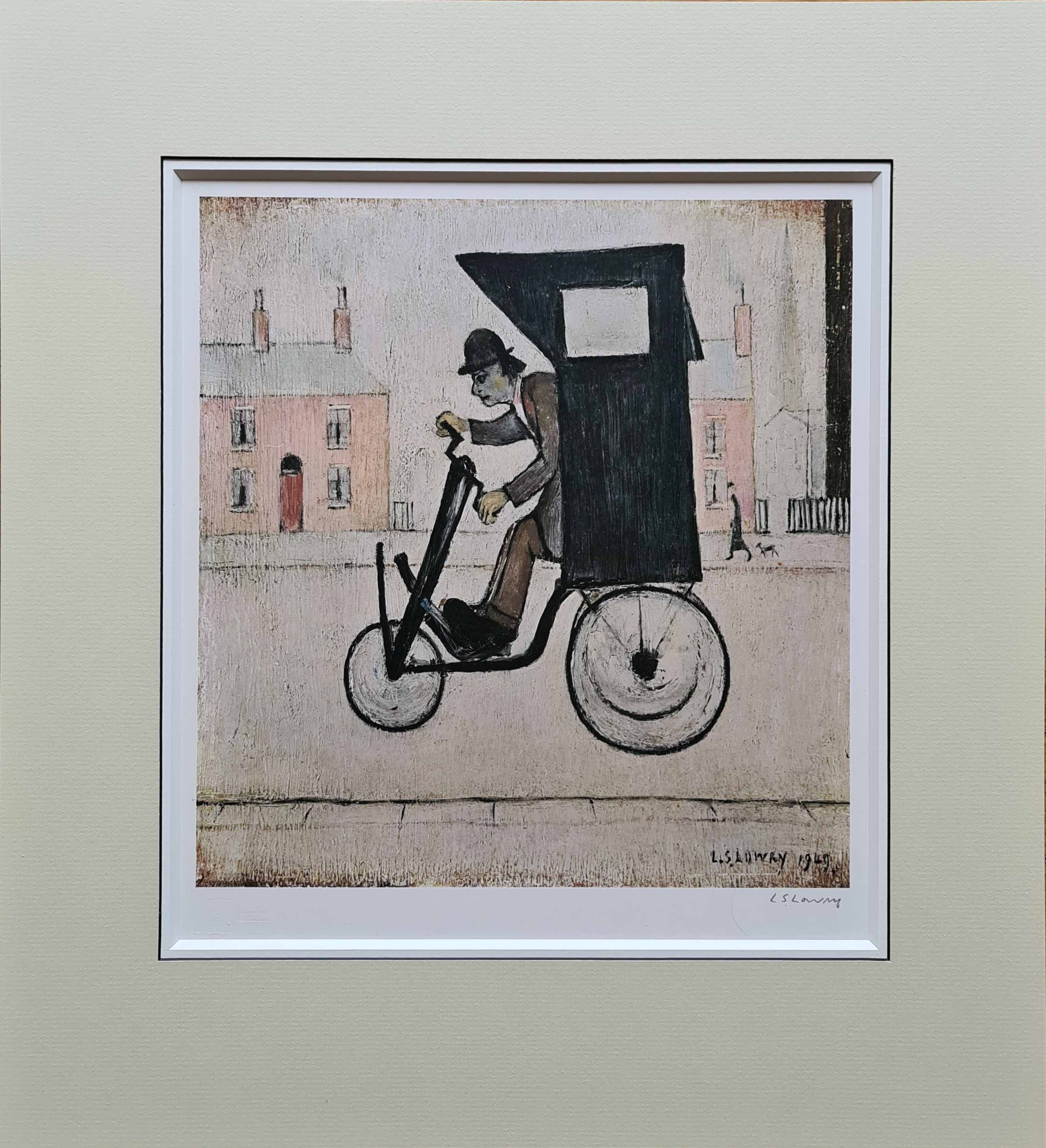 "The Contraption"
Signed, Limited edition print of 750.
Published by the Adam collection in 1975.
Courtesy of Mr and Mrs Andreas Kalman.
Printed by Chorley and Pickersgill.
Stamped by the fine art trade guild.
Copyright in all countries inc. USA.
Image size 12.5"x 12"
What does contraption mean mean?
A contraption is a device that has a specific purpose and is often overly complicated.
If your dad yells, 'Get that contraption out of here!' He doesn't appreciate the Rube Goldberg machine you made out of his golf clubs.
The word is English, all right, but how it got here is a mystery.
What is contraption used for?
The definition of a contraption is a strange machine, appliance or device used to do something.
A strange little bike that you built yourself to get you from place to place that looks as if it is going to fall apart at any minute is an example of a contraption.
d@art.info
01623 799 309