Seaside Promenade
---
---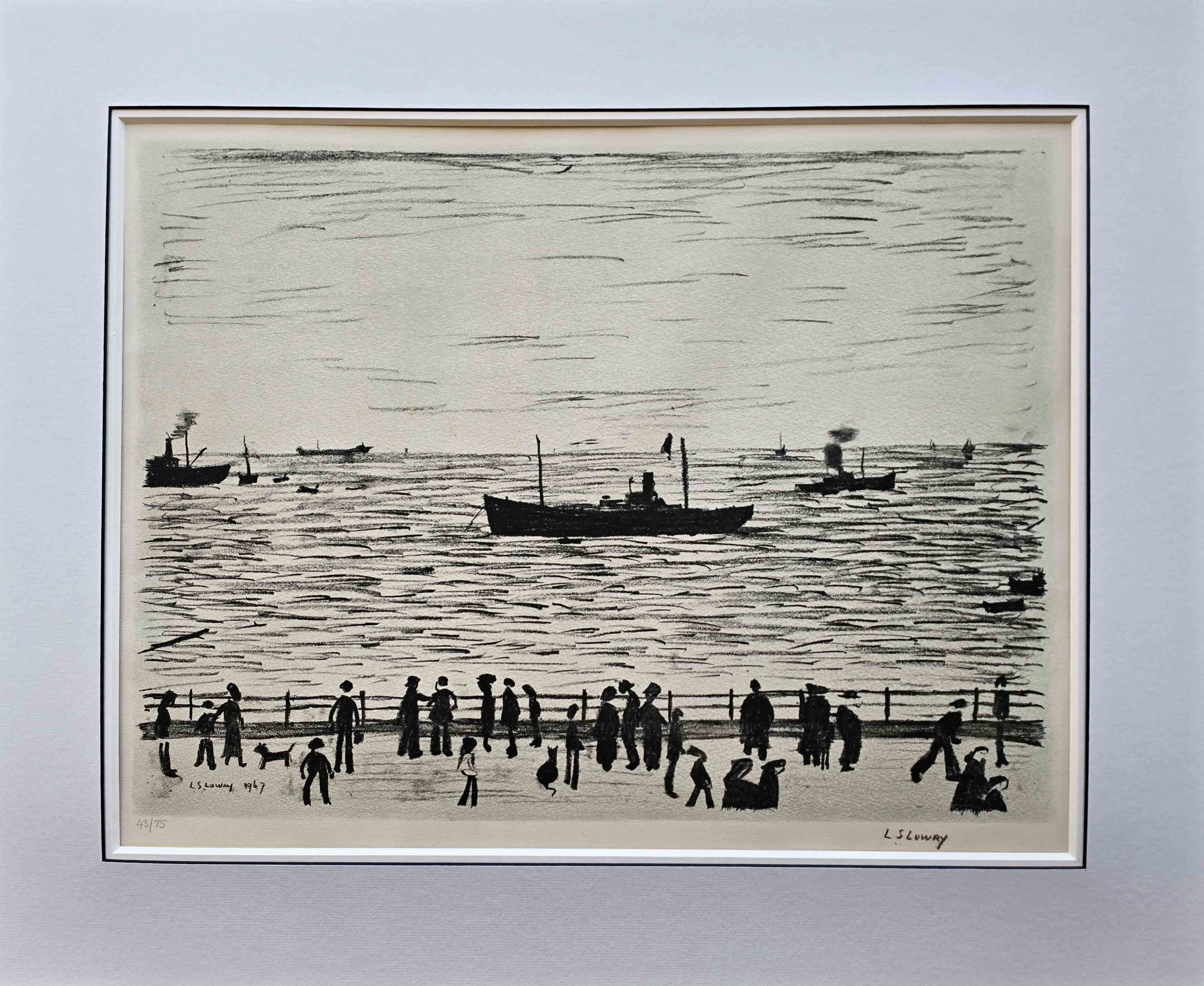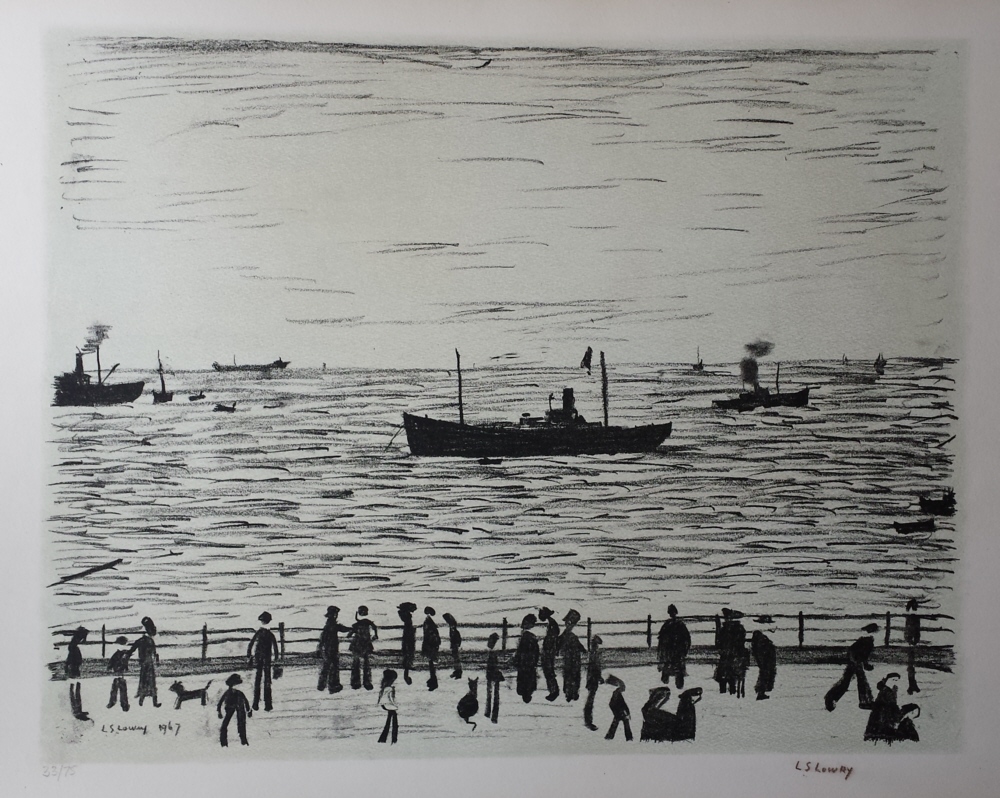 "Seaside Promenade"
Signed in pencil
Original Ganymed Lithograph
Edition of 75.
Image size 24"x 19"
The original lithographs are rather special in themselves.
Having been produced by hand from an etched plate.
They are regarded as original because there are no two exactly the same, due to the 'hands on' printing process
Saeside Promenade appears to be a scene from the north east, a place that Lowry used to enjoy an frequent.
He particularly liked stoppingg at the Seaburn hotel, where he drew many sketches and produced several oil paintings.
When on holiday he sketched on envelopes, serviettes and cloakroom tickets and presented them to young people sitting with their families.
These sketches are now worth a surprising amount of money; a serviette sketch can be seen at The Seaburn Hotel,
which is now called, The Sunderland Marriott Hotel.