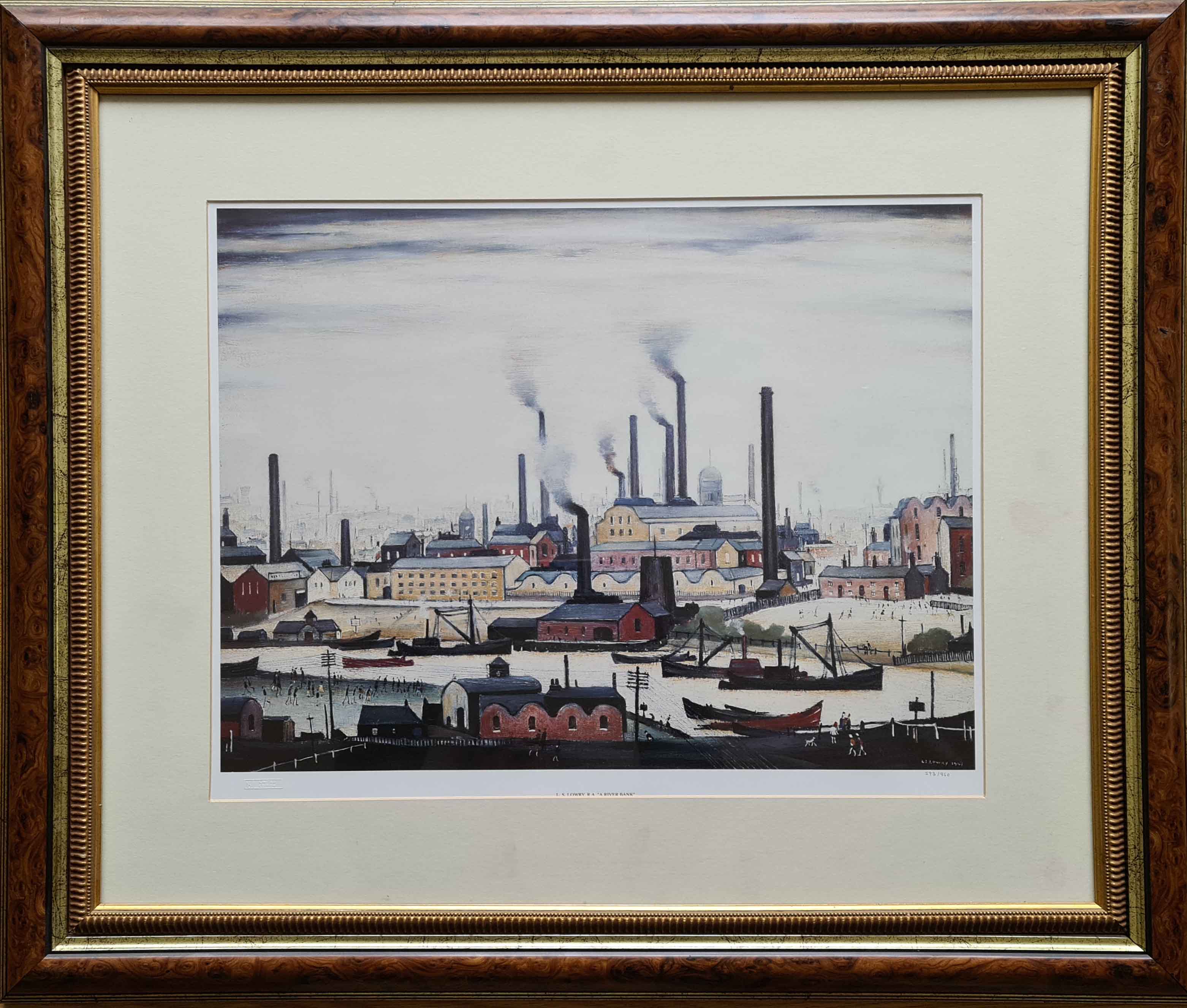 A Riverbank
Limited edition print of 850
Published by Henry Donn
Image size 19.75"x15.25"
Overall size with frame 27" x 31"
Published as an unsigned limited edition, approximately the same time as 'The Lake'
and it does appear to be in the same location.
It shows a mass of factories, mills and chimmneys,
It looks as though peoole are taking a recreational walk, and playing games on the open grassland.
The mills will have used the river for transporting to and fro, their goods, and raw ingredients.
It his time the waterways and canal networks would be very busy moving goods and essential items across England.
The overall picture gives the viewer that this is a tough industrial working town.