Man taken ill
---
---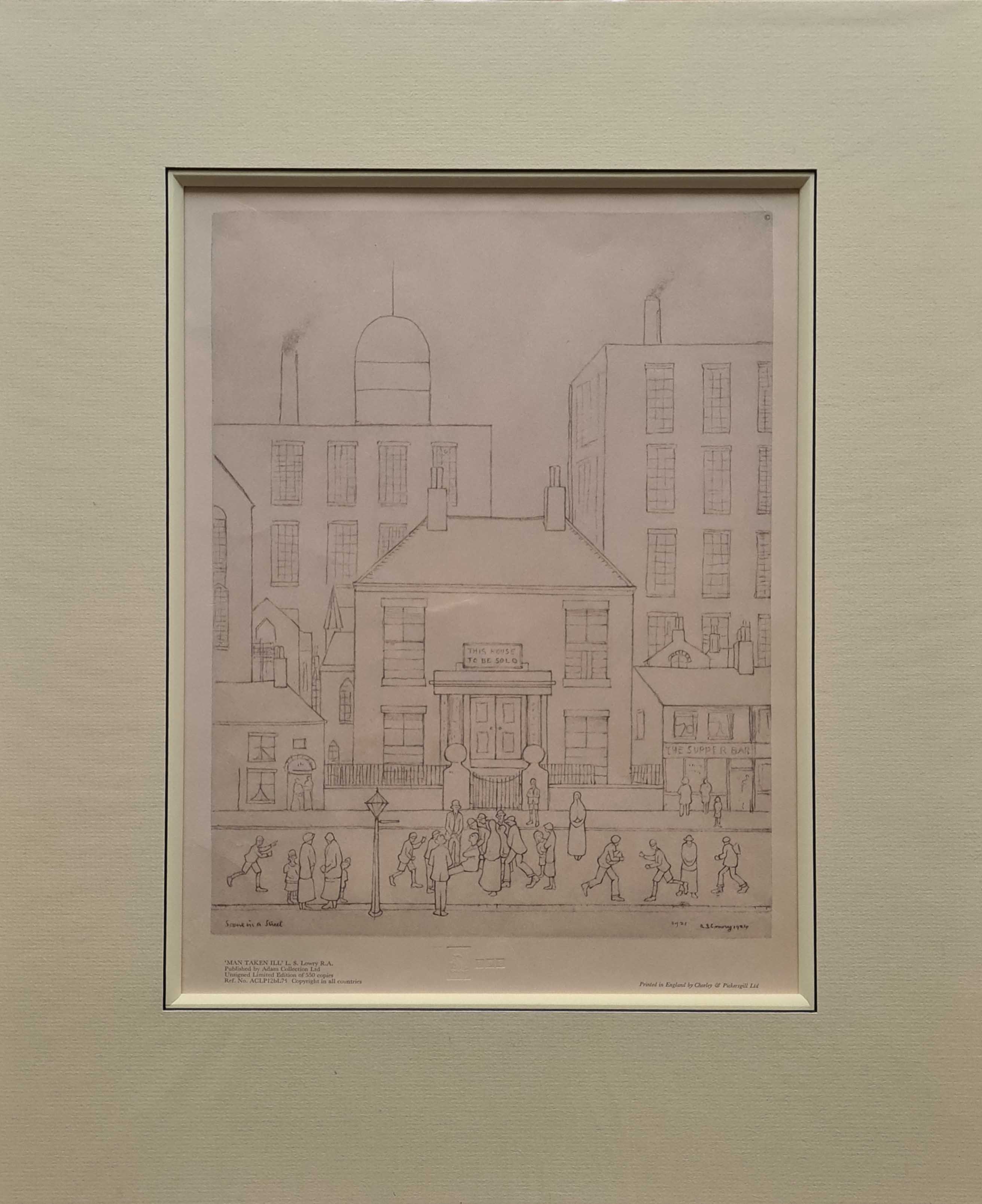 "Man Taken Ill"
Limited edition of 550
Image size 10.5"x 12.5"
Published by The Adam collection.
Printed by Cherley and Pickersgill
Copyright in all countries inc.USA
Lowry always felt that some of his pencil drawings, were not only more difficult to produce than oil paintings (which can be easily overpainted),
but more expressive and had a special character of their own.
Many of Lowry's paintings and drawings portray everyday scenes of illness and suffering,
this was a common accurence amongst the streets and communities that he lived and worked.
This particular drawing, which is purely shown for reference and is not available for purchase, is one of Lowry's earlier works.
A signed limited edition of 'The Fever Van' illustrates some of the hardships that the town folk suffered, as diptheria and other diseases ravaged the community.
artist
David Shepherd,
russell flint
.
Lowry
Our aim is to offer our clients an excellent service at unbeatable prices.