The Pavilion
---
---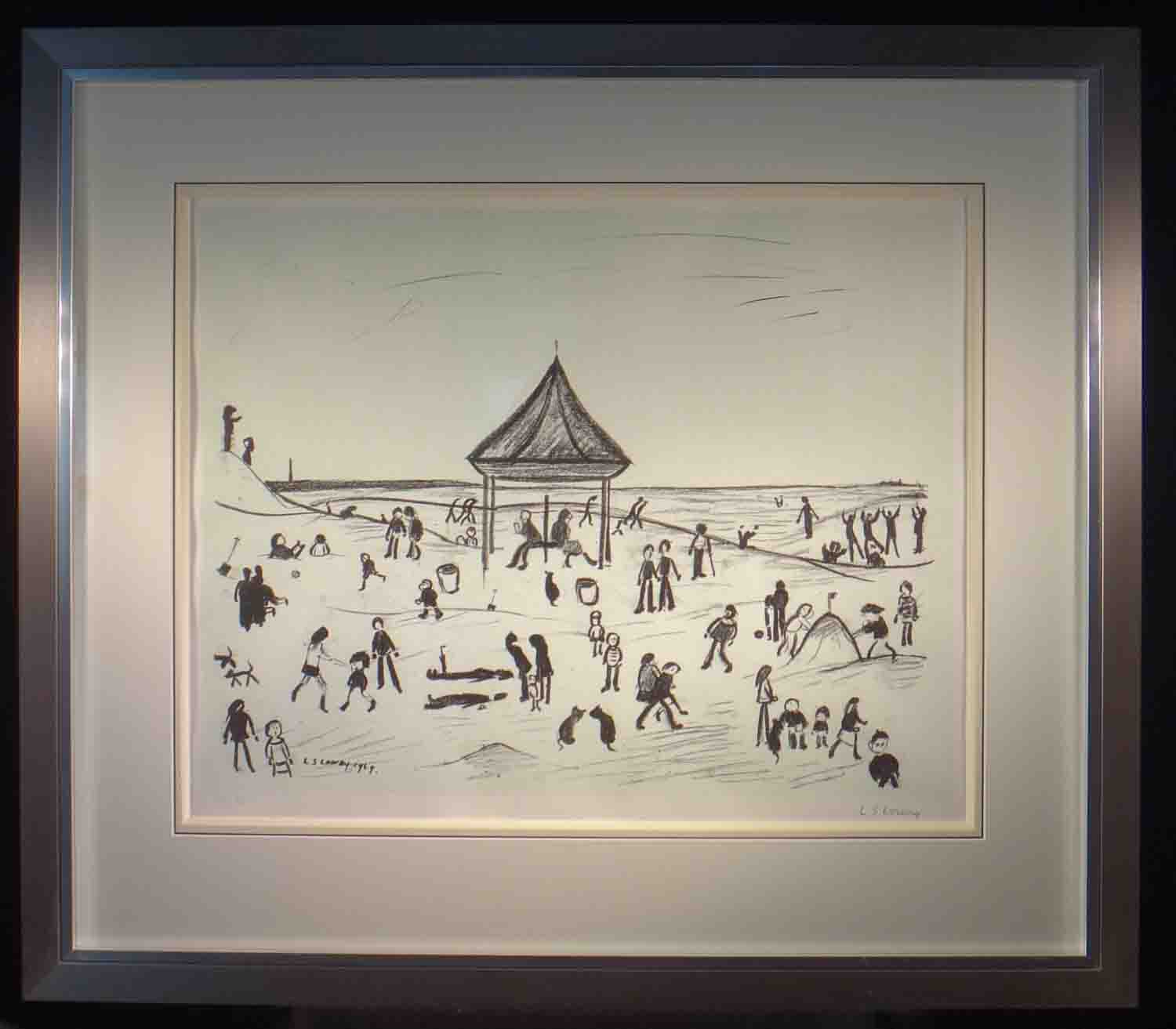 Signed, original lithographic print
"The Pavilion" Edition of 75
Published by Ganymed
Ganymed Lithographs
These are original lithographs drawn for the purpose, and not existing in any other form.
They are published in limited editions of 75. Each copy is numbered and has been signed by the artist.
All lithographs are printed in black with a tint background.
Due to the lenghty 'hands-on' process and the fact that no two lithographs are identical, they are widely regarded as 'original' prints.
Original Signed, Limited Edition Lithographic prints
There are approximately 54 signed prints and 17 lithographs;
Approximately 26 unsigned, limited edition prints;
and many open edition, poster prints of decorative value only.
The signed prints have an embossed stamp, by the Fine art trade guild, or that of the publisher;
Some titles are simply signed and numbered,
and several titles eg. 'Mill scene' print, 'Level crossing' print and 'Market scene' print are simply signed in pencil by Lowry,
but not stamped or numbered, although they are limited edition prints (editions of 750).