Girl in a red dress
---
---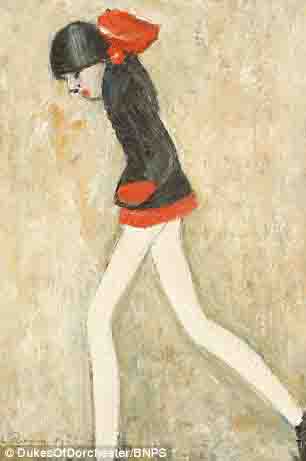 Price Realized
£198,000

Sold
Dukes auctioneers, 17th September, 2015

We do not have, or had this painting for sale, this page is purely for information.
To give an idea of prices that Lowry's work was achieving at a particular time.
Girl in a red dress is a typical quirky Lowry painting.
The proportions of the painting are quite odd.
Obviously, purposely done to accentuate the feelings and character of the girl.
Style, typical nineteen sixties.

The work of Mr L.S. Lowry has become of great artistic and financial importance of recent years. A selection of his signed prints and drawings can be viewed and bought here
Our aim is to offer our clients an excellent service at unbeatable prices.