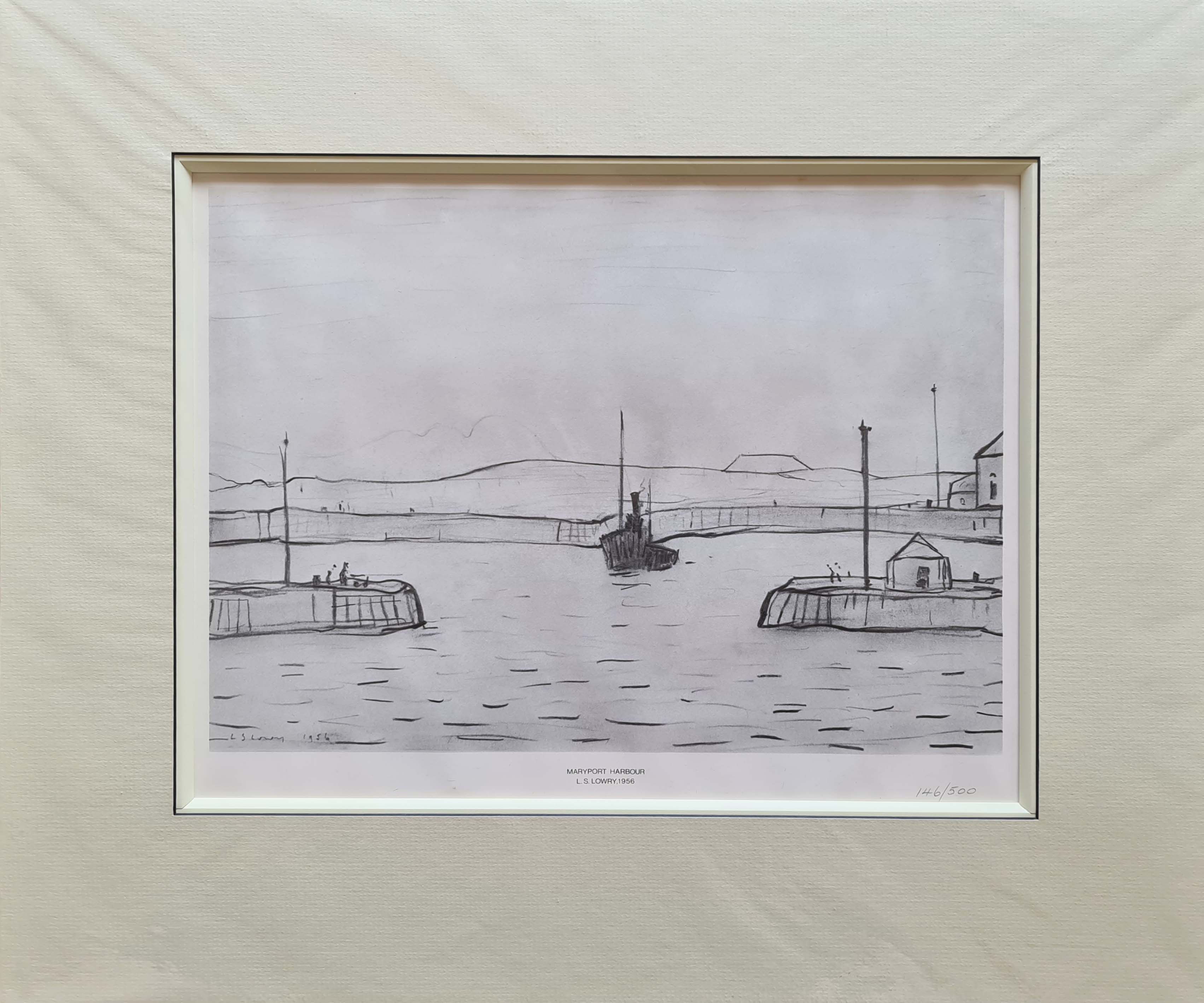 Maryport Harbour
Limited edition of 500
Complete with french bound mounting as shown
Maryport is located on the A596 road 6 miles north of Workington, 21.1 miles west of Keswick and 26 miles south-west of Carlisle.
The town of Silloth is 12.6 miles to the north on the B5300 coast road, which passes through the villages of Allonby, Mawbray, Beckfoot and Blitterlees.
The town was established around 122 as one of several Roman localities called Alauna.
It was a command and supply base for the coastal defences at the western extremity of Hadrian's Wall.
The town contains substantial remains of the Roman fort, which was the last in a series that stretched southwards along the coast from the wall to prevent it being avoided by crossing the Solway Firth.
Geomagnetic surveys have revealed a large Roman town surrounding the fort.
An archaeological dig discovered evidence of an earlier, larger fort next to, and partially under the present remains.
After the Roman withdrawal from Britain the town would have diminished in size and importance without a military presence.
It's the southernmost town on the Solway Firth, where the River Ellen skirts the grounds of Netherhall School before flowing through Maryport into the Solway Firth.