Market scene in a northern town
---
---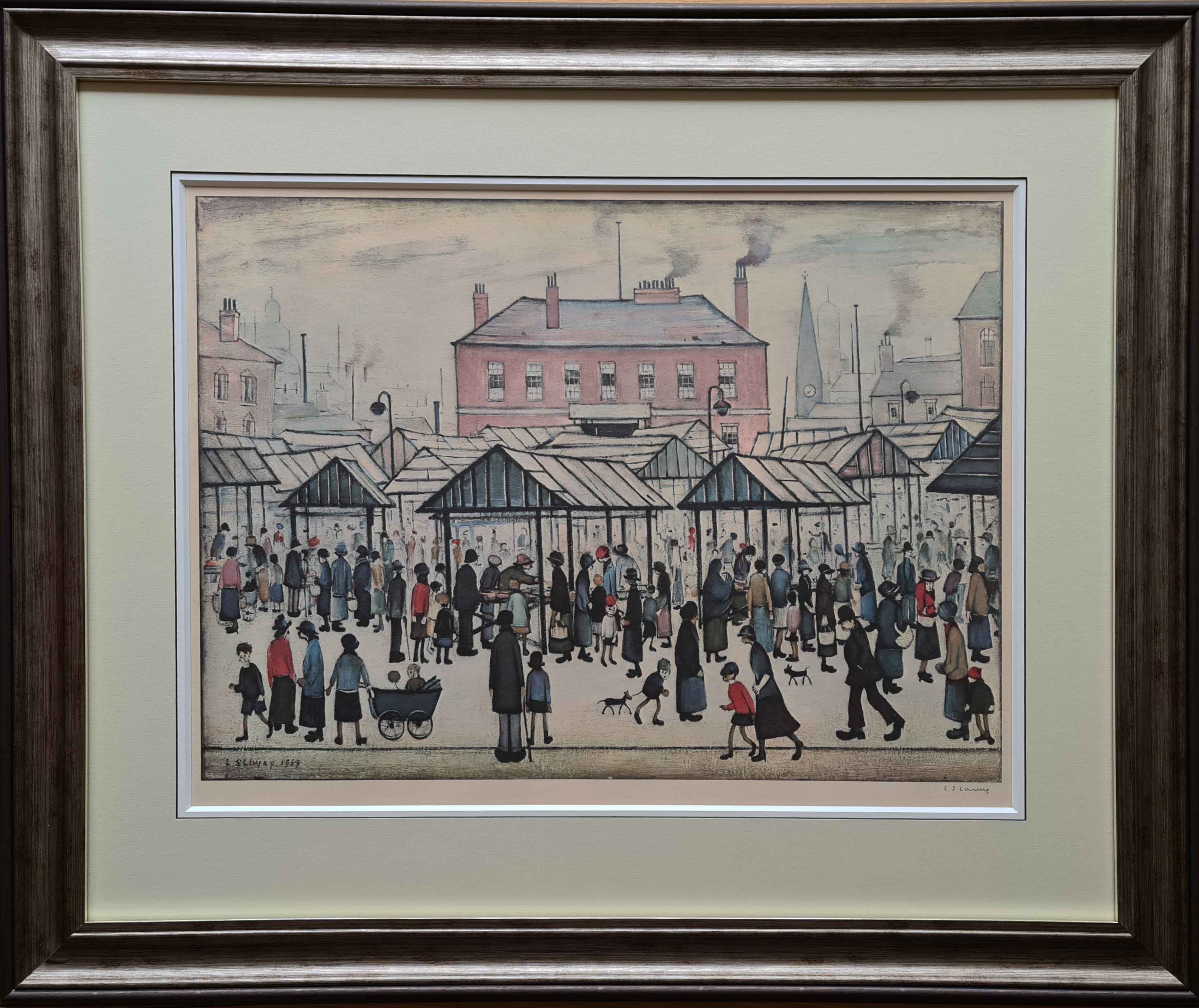 "Market scene in a Northern Town"
Signed, Limited edition of 750
Complete with
french bound mount
.
Published by Patrick Seale prints in 1973
Courtesy of Salford museum and art gallery
Image size 18"x 24"
The above work has been framed using the finest conservation quality acid free french bound mounting and museum glass.
The original painting is an Oil on canvas, 45.7 x 61.1 cm
Painted in 1939 and currently on display in The Lowry, Manchester
Over the years there has been much speculation as to where this scene was painted; bearing in mind that many of Lowry's paintings were, although taken from an actual place, he would move buildings around to make the overall painting more pleasing. Several people are sure that this is in fact Chesterfield market place in Derbyshire; however it is probably much more likely to be one of the small market towns in and around Lancashire, Salford perhaps or Mottram?
Back to the Lowry home page
d@art.info
01623 799 309