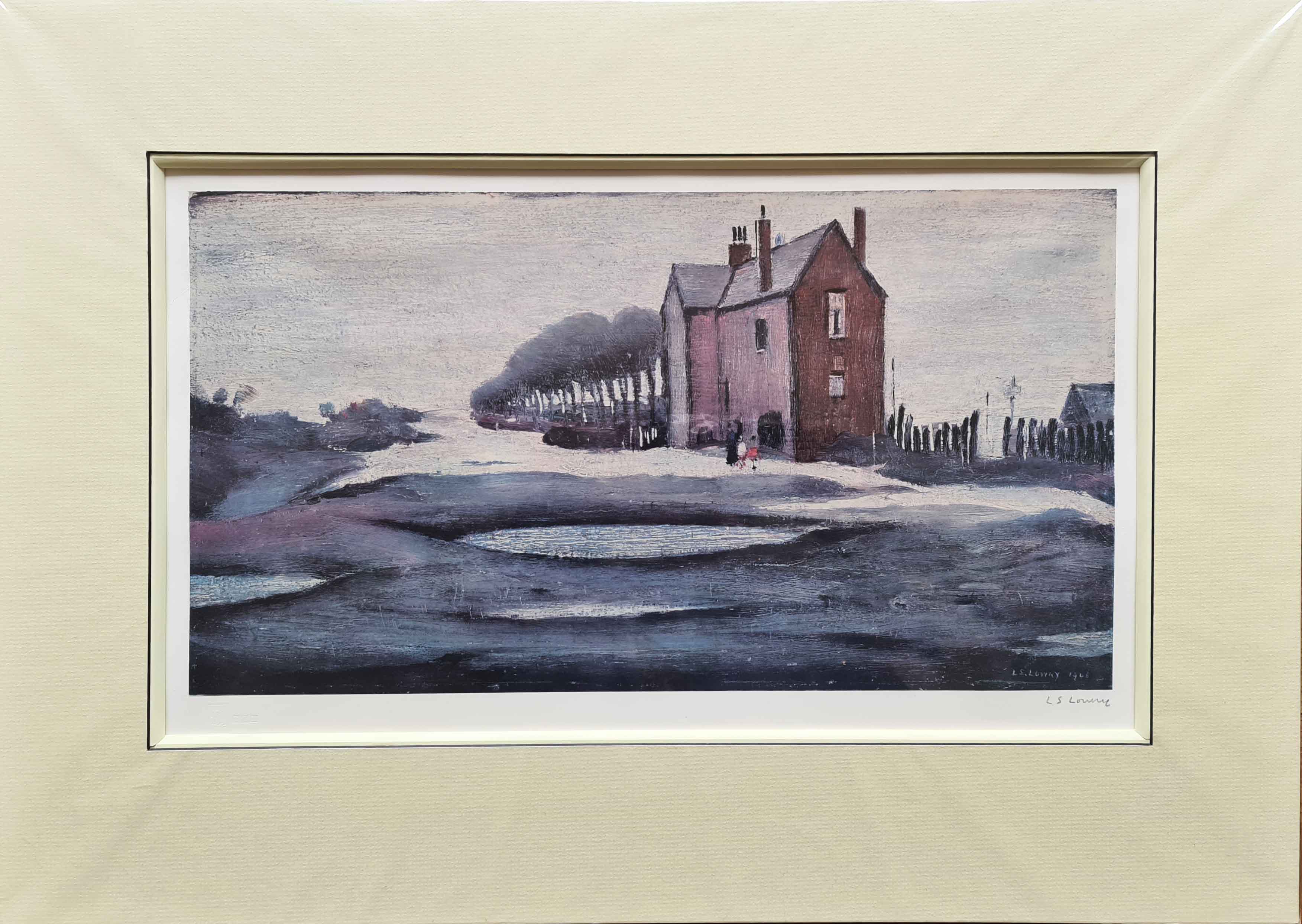 "The Lonely House"
Signed, Limited edition of 500
Published by Magnus prints
Courtesy of Dame Kathleen Ollerenshaw
Printed by Hind, Hoyle and Light
Stamped by the fine art trade guild
Copyright in all countries inc. USA.
Image size 10.5"x 20"
'The Lonely House', an early oil painting by Lowry, probably not the most sought after of titles, but obviously reflecting Lowry's mood at the time.
This signed limited editionis signed in pencil and stamped by The Fine Art Trade Guild
It is important to note, there appears to be a number of 'printer's overs' in circulation
These are not stamped by The Fine Art Trade Guild, by are signed in pencil by Lowry
these were produced so that should any prints be damaged in the publishing, the damaged print could be removed, stamped accordingly and relaced with a new print.
Generally these 'overs' are destroyed one the edition has been sold.
d@art.info
01623 799 309