Industrial Panorama
L.S. Lowry
---
---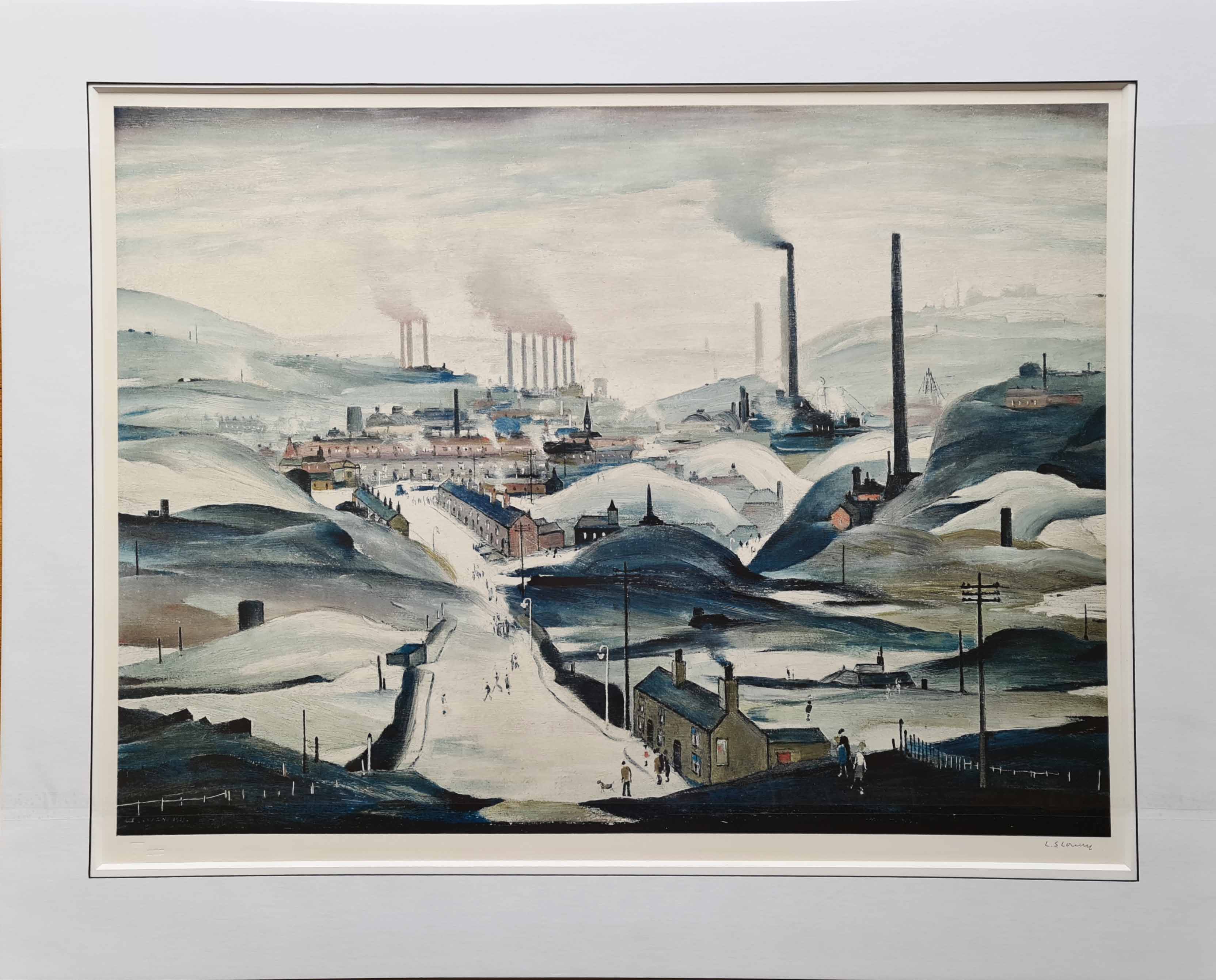 'Industrial Panorama'
Signed,Limited Edition print of 300.
Image size 31.25" X 24"
Published by the Medici society in 1972
Courtesy of Nottingham Museum
Printed in Austria
Copyright in all countries

We are offering this title (only one available), complete with french bound mounting or complete with original framing.
All the work we sell is in pristine condition, and comes with a Certificate of Authenticity.
Phone to reserve, or visit the studio by appointment in Nottinghamshire today...
We have over 200 signed limited editions by Lowry on display in the studio.


This large and dramatic landscape is a 'classic' Lowry painting; the scene is a combination of several areas around Lancashire;
The original painting is held in the Castle museum, Nottingham.

At the beginning of the Industrial Revolution, Northern England had plentiful coal and water power while the poor agriculture in the uplands meant that labour in the area was cheap.
Mining and milling, which had been practised on a small scale in the area for generations, began to grow and centralise.
The boom in industrial textile manufacture is sometimes attributed to the damp climate and soft water making it easier to wash and work fibres,
although the success of Northern fabric mills has no single clear source.
Readily available coal and the discovery of large iron deposits in Cumbria and Cleveland allowed ironmaking and, with the invention of the Bessemer process, steelmaking to take root in the region.
High quality steel in turn fed the shipyards that opened along the coasts, especially on Tyneside and at Barrow in Furness.