Football match unsigned
---
---
The Football Match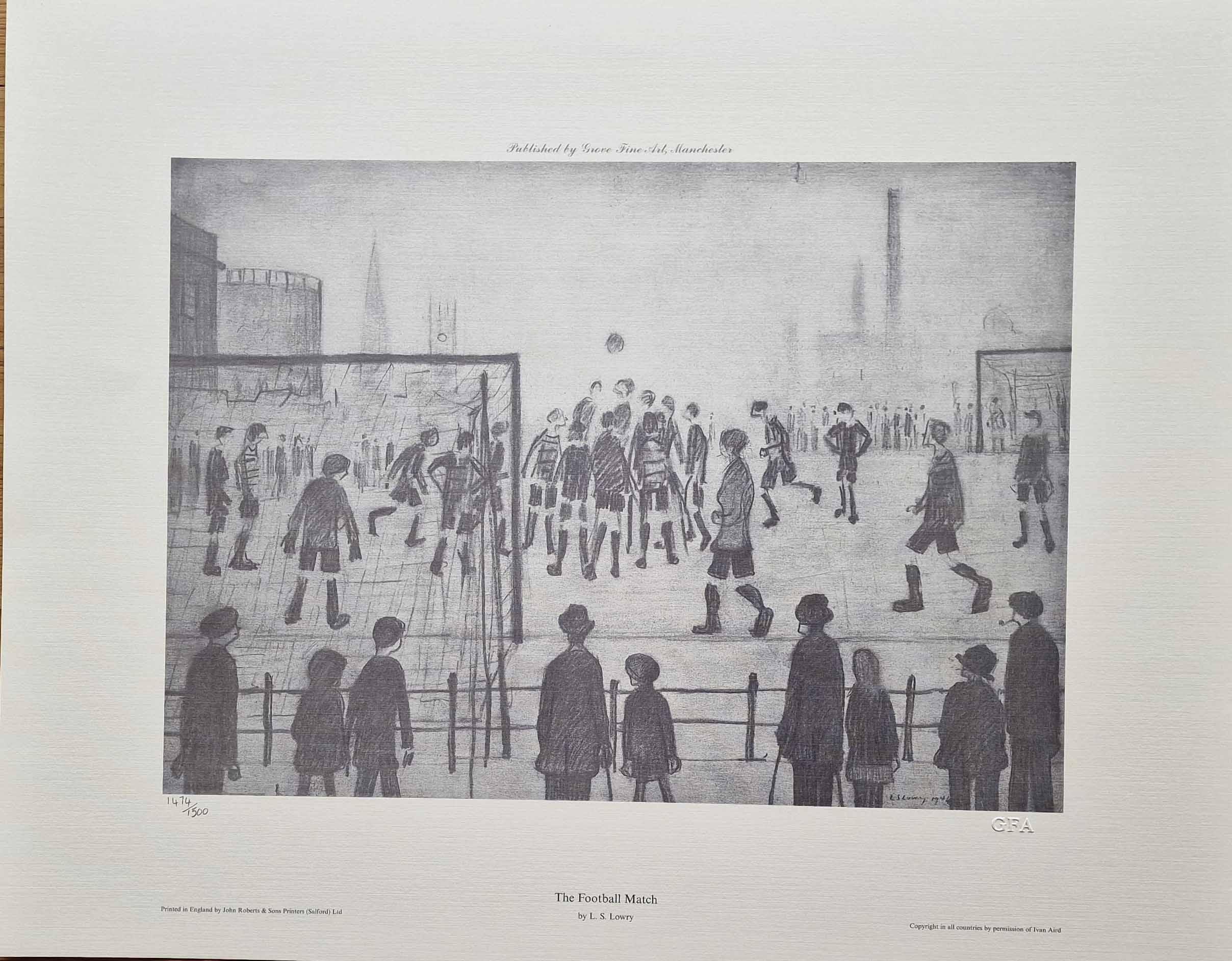 limited edition of 1500
Numbered and stamped by the publisher
Image size 9.75"x 14"
This limited edition was published a number of years ago in reponse to the growing demand for the work.
The signed, limited edition of 850 copies was published in the early 1970s and has become a sought after investment piece
Although the above work is not as collectable, it is never the less, much more affordable for collectors wishing to own this title.
Lowry enjoyed watching football, and was a passionate supporter of his local team.
His most famous painting is of course.. 'Going to the match'
David Shepherd
Our aim is to offer our clients an excellent service at unbeatable prices.