Working sketch for the painting of a Tiger
David Shepherd
---
---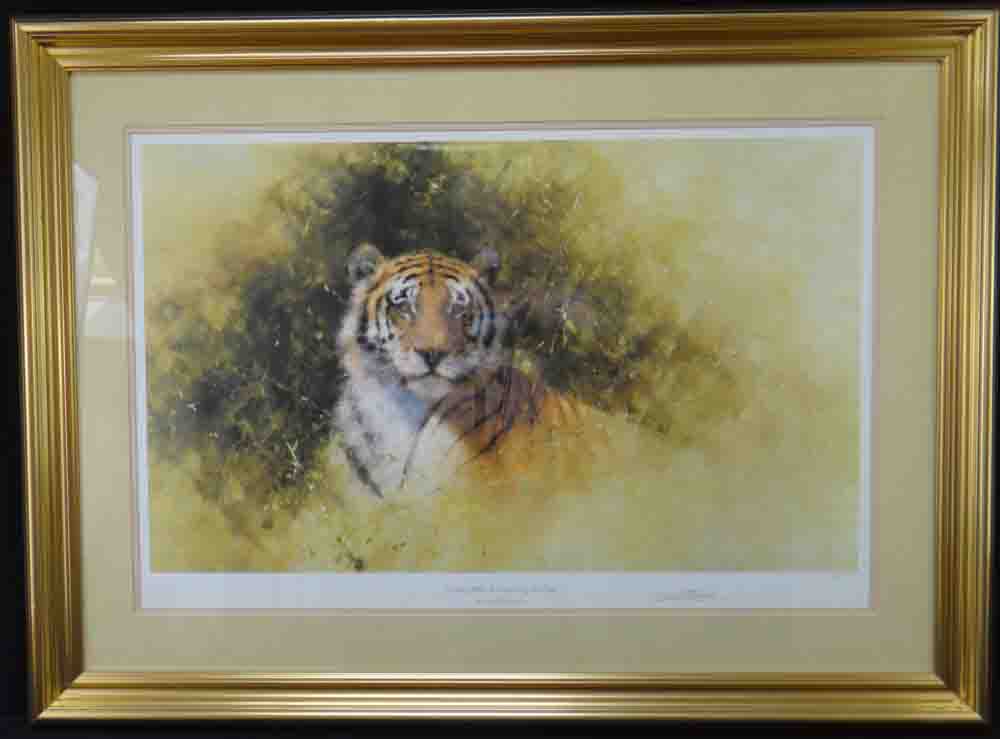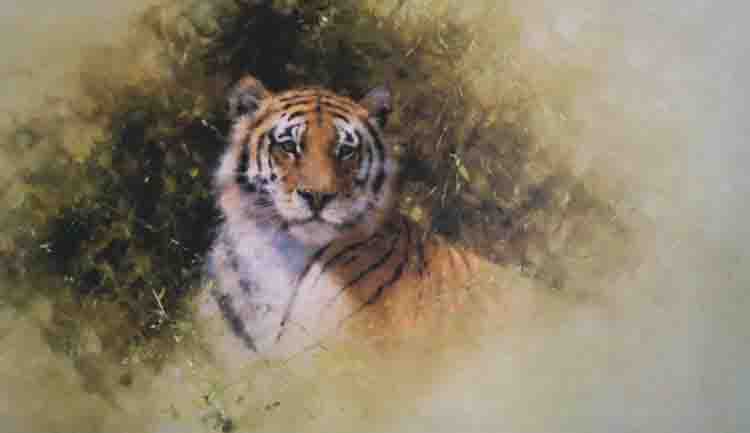 Working sketch for the painting of a Tiger.
Signed Limited Edition print of 850
Date of publication:- 1999.
Image Size:- 16" x 26.5"
In 2017, the Cat Classification Task Force of the IUCN Cat Specialist Group revised felid taxonomy and recognized the tiger populations in continental Asia as P. t. tigris, and those in the Sunda Islands as P. t. sondaica.
This two-subspecies view has been largely rejected by researchers.
Results of a 2018 whole-genome sequencing of 32 specimens support six monophyletic tiger clades corresponding with the living subspecies and indicate that the most recent common ancestor lived about 110,000 years ago.
In stock:- price; please call
administrator@davidshepherd.com
Sir William Russell Flint.
David Shepherd The work of L.S. Lowry has become some of the most sought after in British history; his paintings and signed prints are achieving record prices in the artworld,
made even more collectable due to the rarity of the work and the relatively few signed limited edition prints that have been published.