'Somewhere in England, winter of '43'
David Shepherd
---
---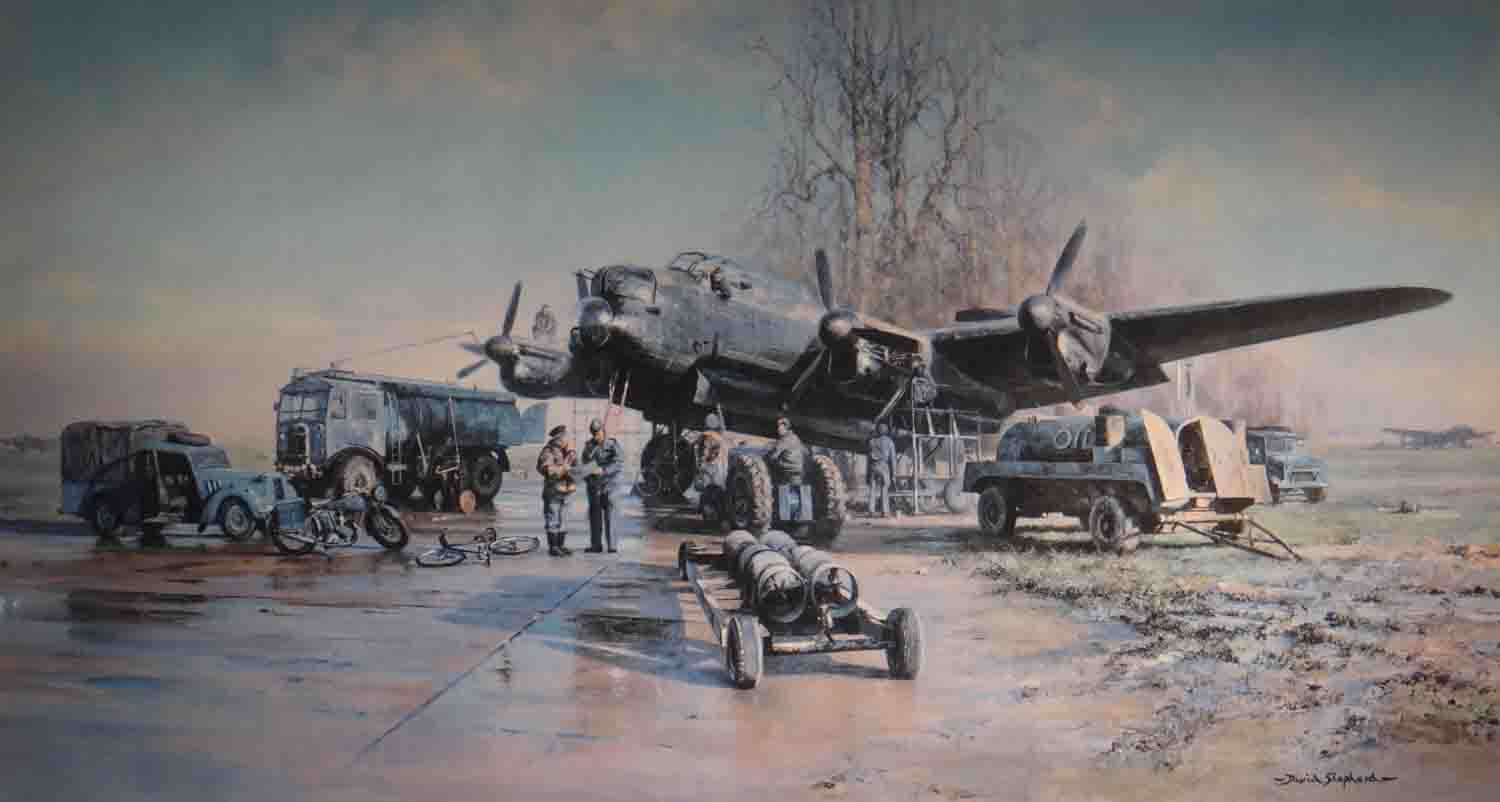 Winter of '43-Somewhere in England
Signed Limited Edition print of 850
Published 1977
Image Size 37" x 20"
Arguably one of David's most sought after aviation pictures.
A Lancaster bomber being refuelled and loaded ready foe its next sortie on a wet winter day in 1943.
© S & W © David Shepherd
A most amazing large painting, beautifully executed, capturing the atmosphere of the aircraft crew relaxing for a moment until they are called to there next mission.
'Winter of '43 - Somewhere in England' Limited Edition Print by David Shepherd
In 1977, to `repay his debt' to the Royal Air Force, David Shepherd painted a picture of a Lancaster bomber at dispersal, titling it 'Winter of '43 - Somewhere in England'.
He donated 850 prints, all signed and numbered, of this painting to the Royal Air Force Benevolent Fund, and the prints raised £96,000 for them.
30 years experience and a collection of hundreds of David Shepherd, limited editions!
Studio open, 7 days a week!
Viewing by appointment
Original paintings sold from various sources
EMAIL:-
administrator@davidshepherd.com
Back to
David Shepherd prints
for sale.