Storm over Africa
David Shepherd
---
---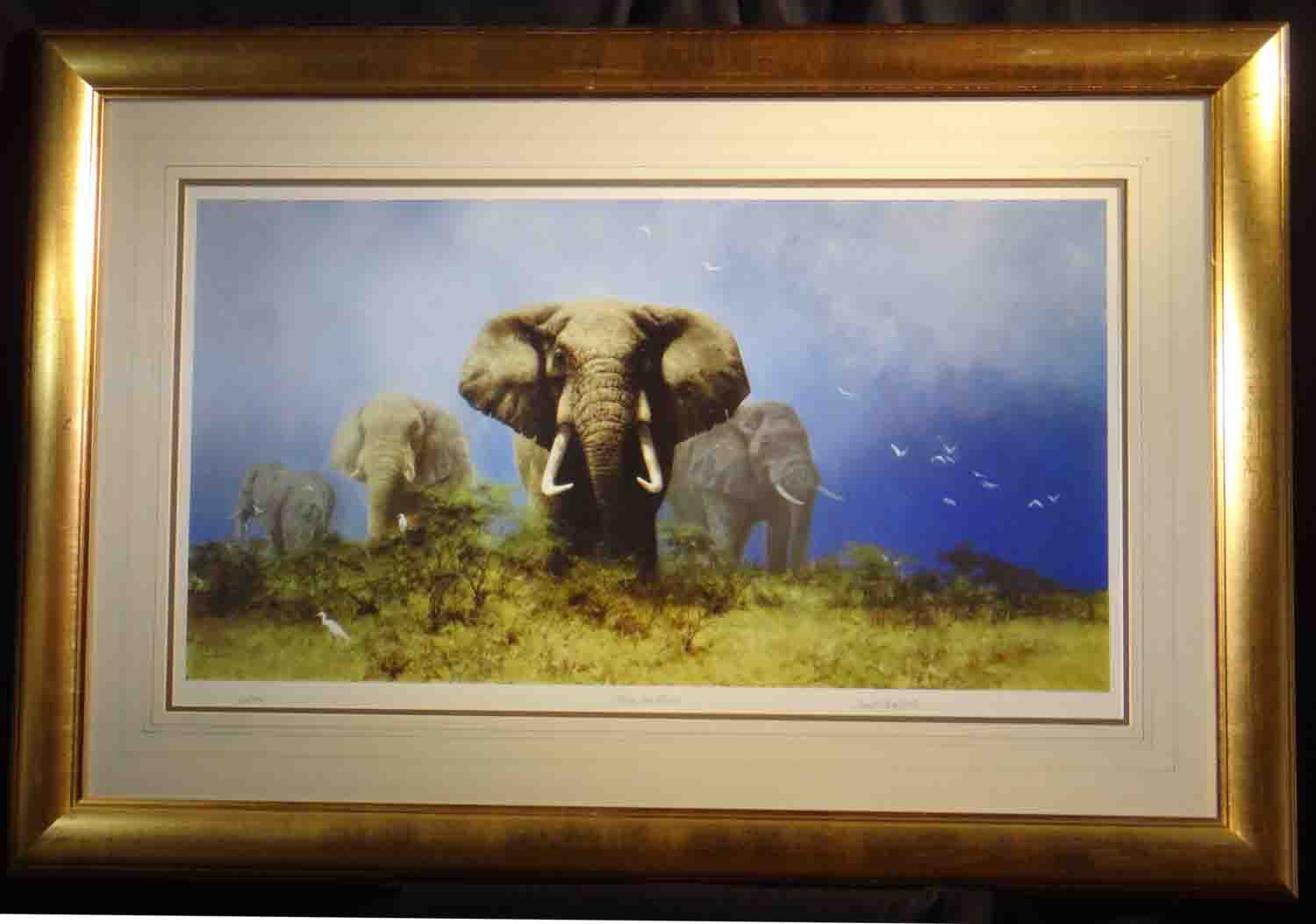 "Storm over Africa"
Signed, limited edition silkscreen print of 350
Published 1999
Image Size 16" x 30"
Climate change in Africa is an increasingly serious threat for Africans as Africa is among the most vulnerable continents to climate change.
Anthropogenic climate change is already a reality in Africa, as it is elsewhere in the world.
According to the Intergovernmental Panel on Climate Change, the vulnerability of Africa to climate change is driven by a range of factors that include weak adaptive capacity,
high dependence on ecosystem goods for livelihoods, and less developed agricultural production systems.
The risks of climate change on agricultural production, food security, water resources and ecosystem services will likely have increasingly severe consequences on lives
and sustainable development prospects in Africa.
Managing this risk requires an integration of mitigation and adaptation strategies in the management of ecosystem goods and services, and the agriculture production systems in Africa.
administrator@davidshepherd.com
Back to
David Shepherd
prints for sale.