Serengeti Friends ( signed limited edition print )
David Shepherd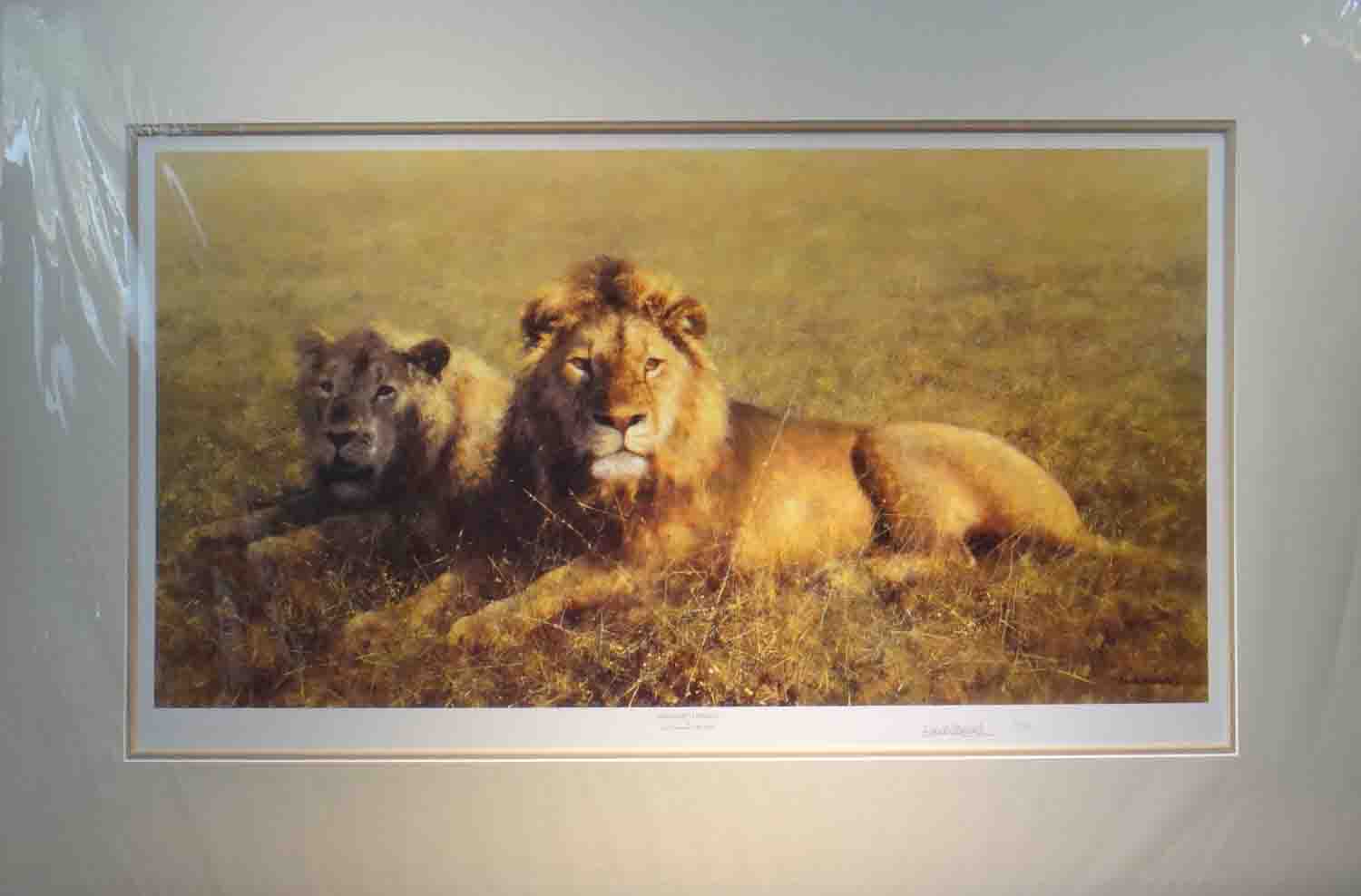 'Serengeti friends'
On a recent trip to the Serengeti National Park, when the fading light was begining to clothe the landscape in an evening glow,
I luckily came across these two magnificent young lions. As in so many parks in East Africa, lions have become used to the passing
visitor and as I began to sketch these two, they came up to the Landrover,
sat down behind it and fell asleep in the shade. They stayed there for half an hour. David Shepherd
Signed limited edition of 350
Published June 2006
Image Size 15" x 30"
If you would like to visit the studio in Nottinghamshire, (Saturdays and Sundays are fine too) Please call 01623 799 309
We have a collection of over 500 David Shepherd signed limited edition prints and original paintings for sale.
30 years experience and a collection of hundreds of David Shepherd signed, limited edition prints
Studio open, 7 days a week!
Viewing by appointment
Back to David Shepherd signed prints for sale