Shoeing time
David Shepherd
---
---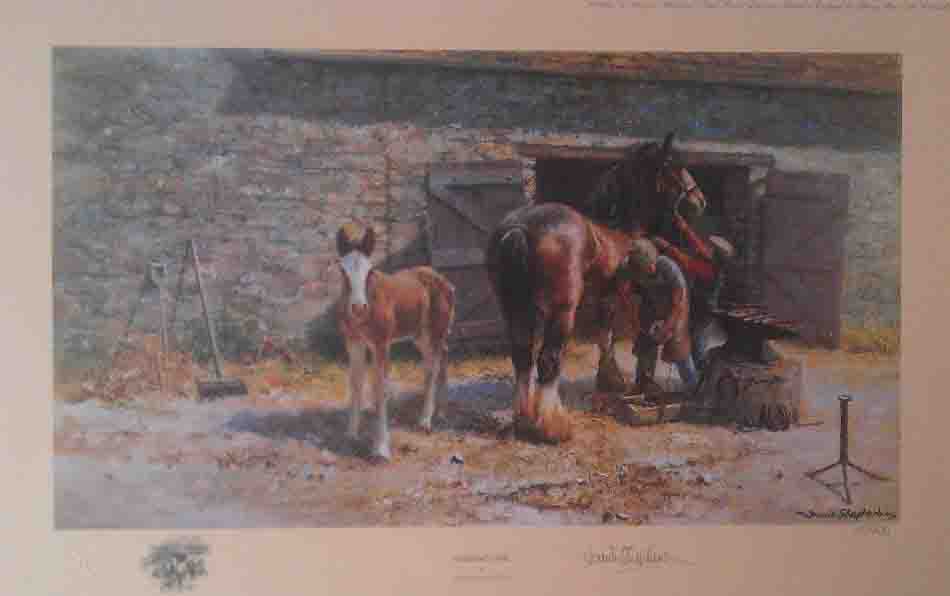 Shoeing Time
Signed Limited Edition of 1200
Published 1988
Image Size 16" x 9"
A farrier is a specialist in equine hoof care, including the trimming and balancing of horses' hooves and the placing of shoes on their hooves, if necessary.
Why do horses need to wear shoes?
Horse shoes are essential for hooves that are regularly in contact with rugged flooring, such as concrete or other rough surfaces.
This is because their hooves can be damaged from uneven or hard flooring, putting the animal at risk of standing on objects that damage their natural hooves.
If you would like to visit the studio in Nottinghamshire, (Saturdays and Sundays are fine too) Please call 01623 799 309
We have a collection of over 500 David Shepherd signed limited edition prints and original paintings for sale.
Back to David Shepherd signed prints for sale
.