Evening Thunderclouds
David Shepherd
---
---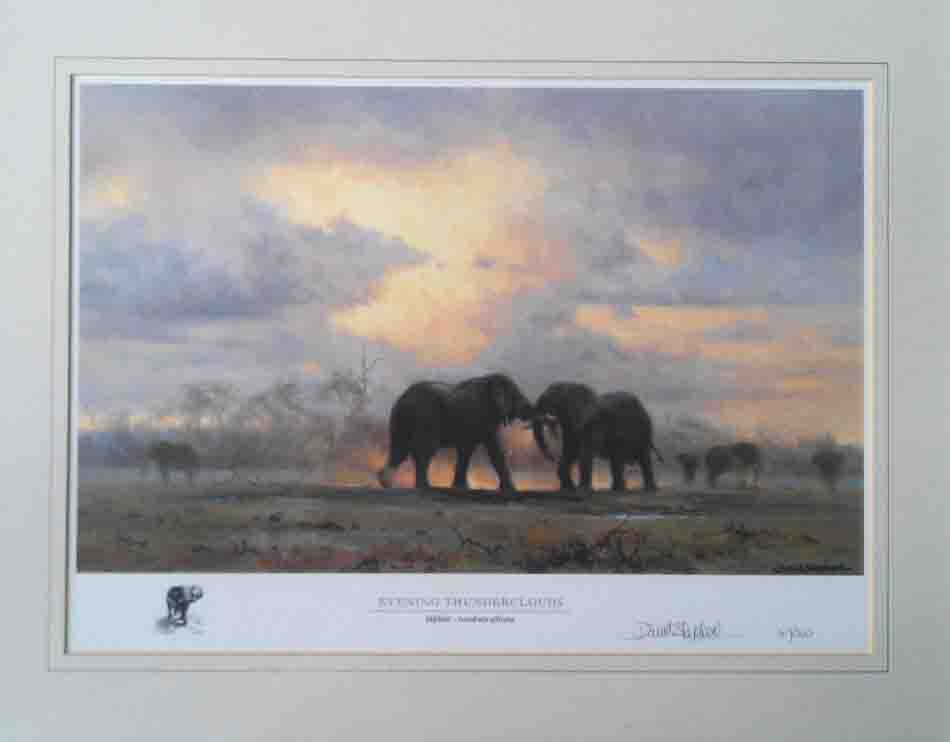 Evening Thunder Clouds
Signed Limited Edition of 500
Image Size 18" x 13"
One of the SAPPI Collection entitled "David Shepherd in South Africa"
A David shepherd folio of 12 limited edition prints "the sappi collection"all individually signed and numbered in original presentation box and sleeve.
size 19x 15¾ inches approx
The titles 1) evening at the waterhole 2) cheetah 3)the pride 4) wide open spaces 5) black rhino
6) nile cabbage glorious mud 7) elephant in the acacia 8) buffalo 9)hippopotamus 10) greater kudu 11) evening thunder clouds 12) waterbuck
South African Pulp and Paper Industries Limited
Back in time, an historic moment occurred when South African Pulp and Paper Industries Limited was established on 17 December 1936.
The name was soon abbreviated to 'SA Pulp', which later became commonly known as Sappi.
Back to David Shepherd signed prints for sale