Old Street (original)
David Shepherd
---
---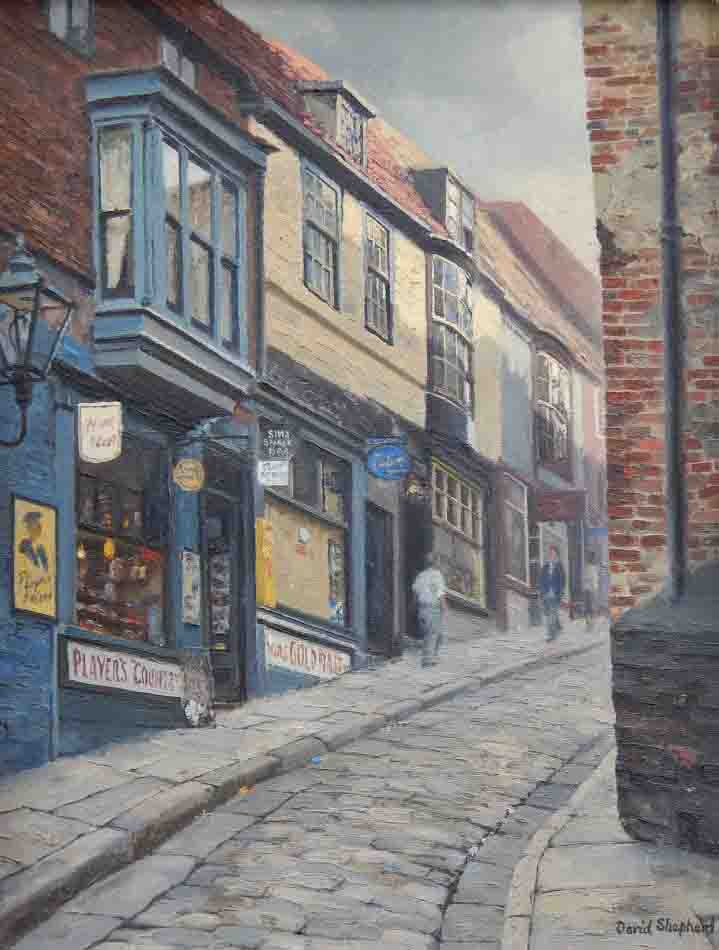 "Old Street"
Original Oil Painting on canvas
Image size:- 54 x 35 cm.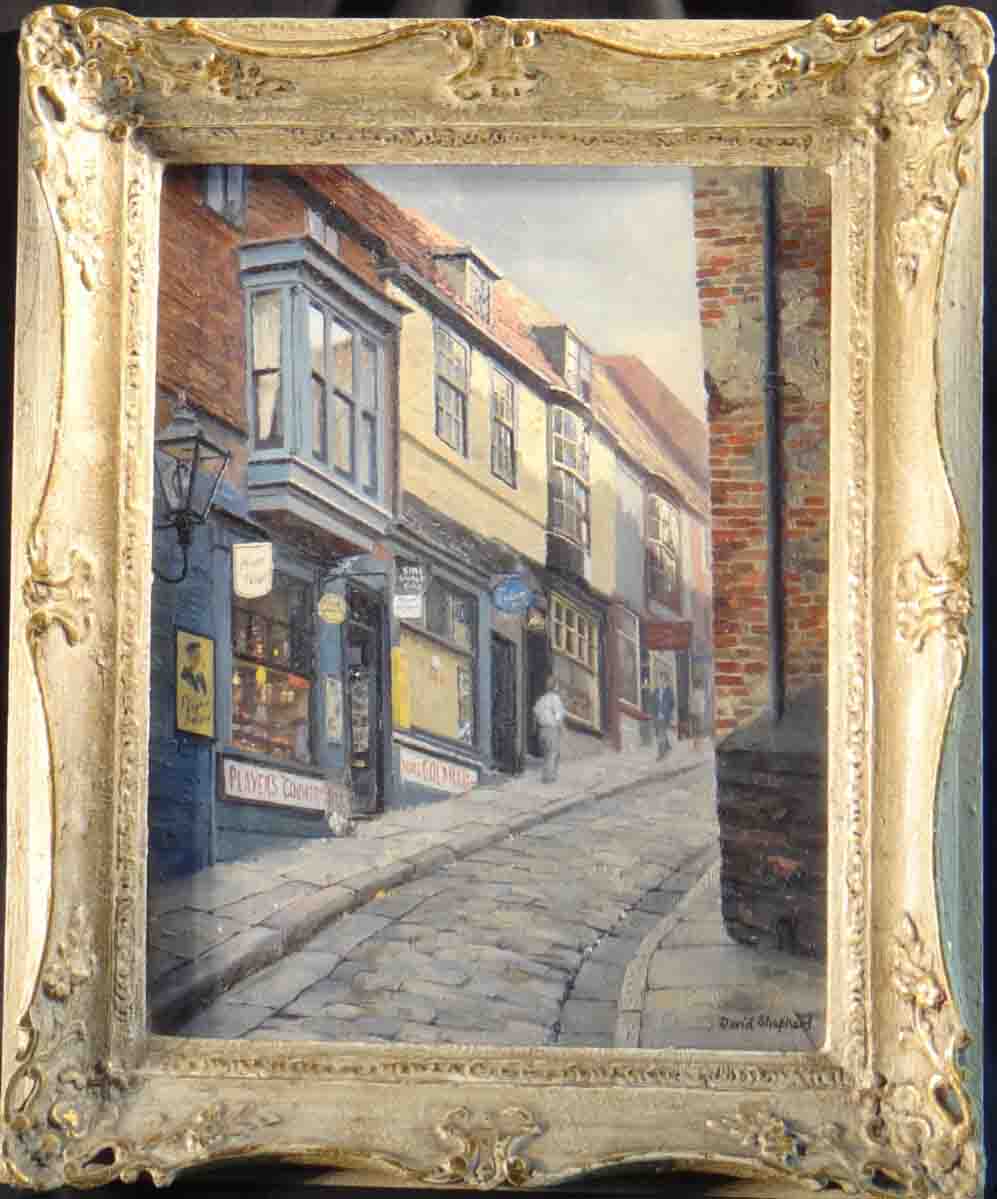 David Shepherd
This painting from the 1950s is the steep hill in Lincoln.
It holds almost a treasurechest of memories, an atmosphere stepping into a time far away.
From the small local shops along the road and their advertising, of products long since diaapeared, to the dress and fashion of the figures walking along the road.
Lincoln has always attracted many tourists, particularly to visit the Cathedral aroung the time of he Christmas market, which is renoned throughout Europe.
Lincoln is a city in the English East Midlands. It's known for the medieval Lincoln Cathedral, with early printed books in a Wren-designed library.
Lincoln Castle houses a Victorian prison and a copy of the Magna Carta. The Museum of Lincolnshire Life has social history exhibits in Victorian barracks.
The Collection is a museum displaying local archaeology. Nearby, the Usher Gallery has works by Turner and Lowry.