Hippos (original)
David Shepherd
---
---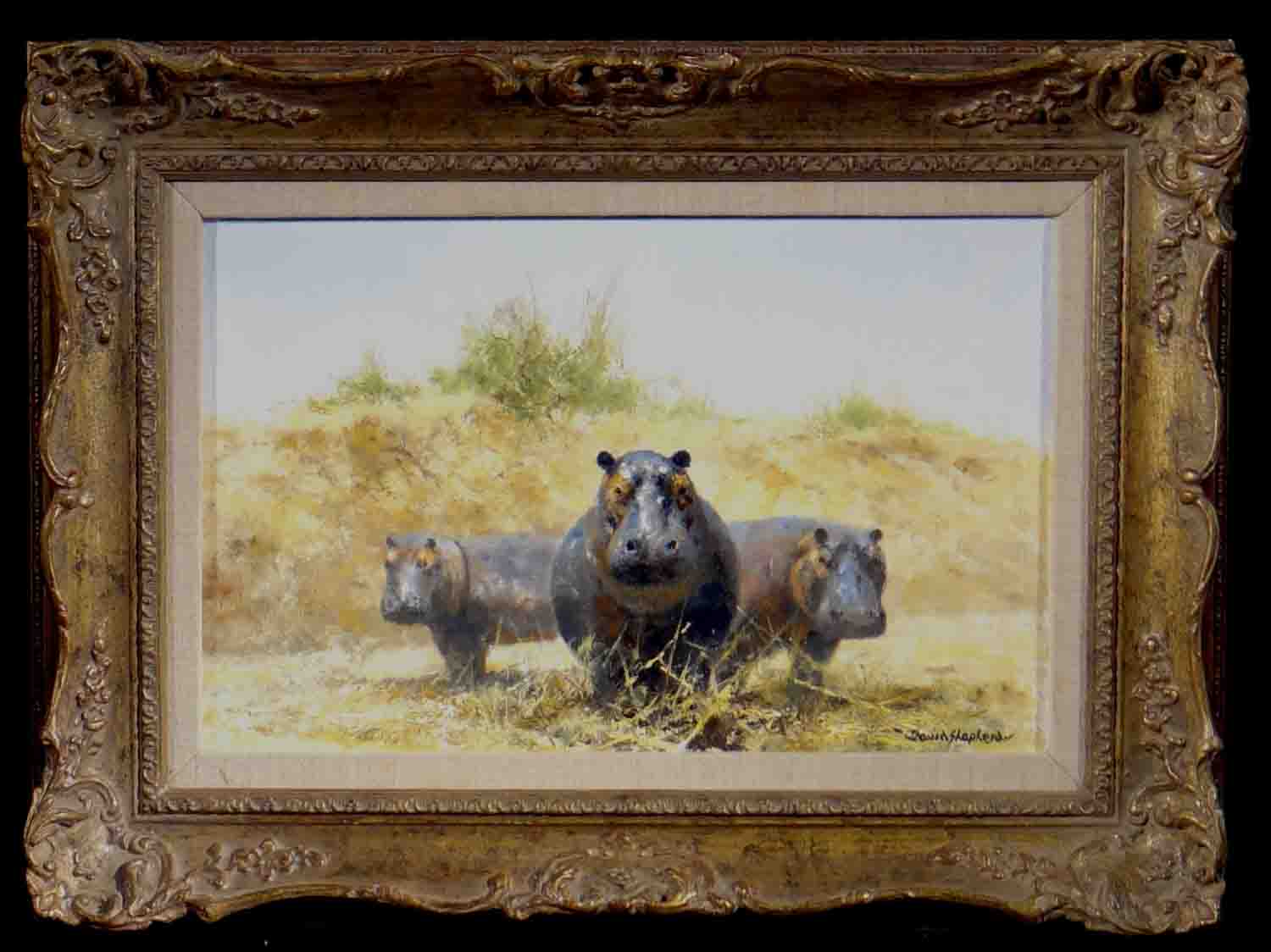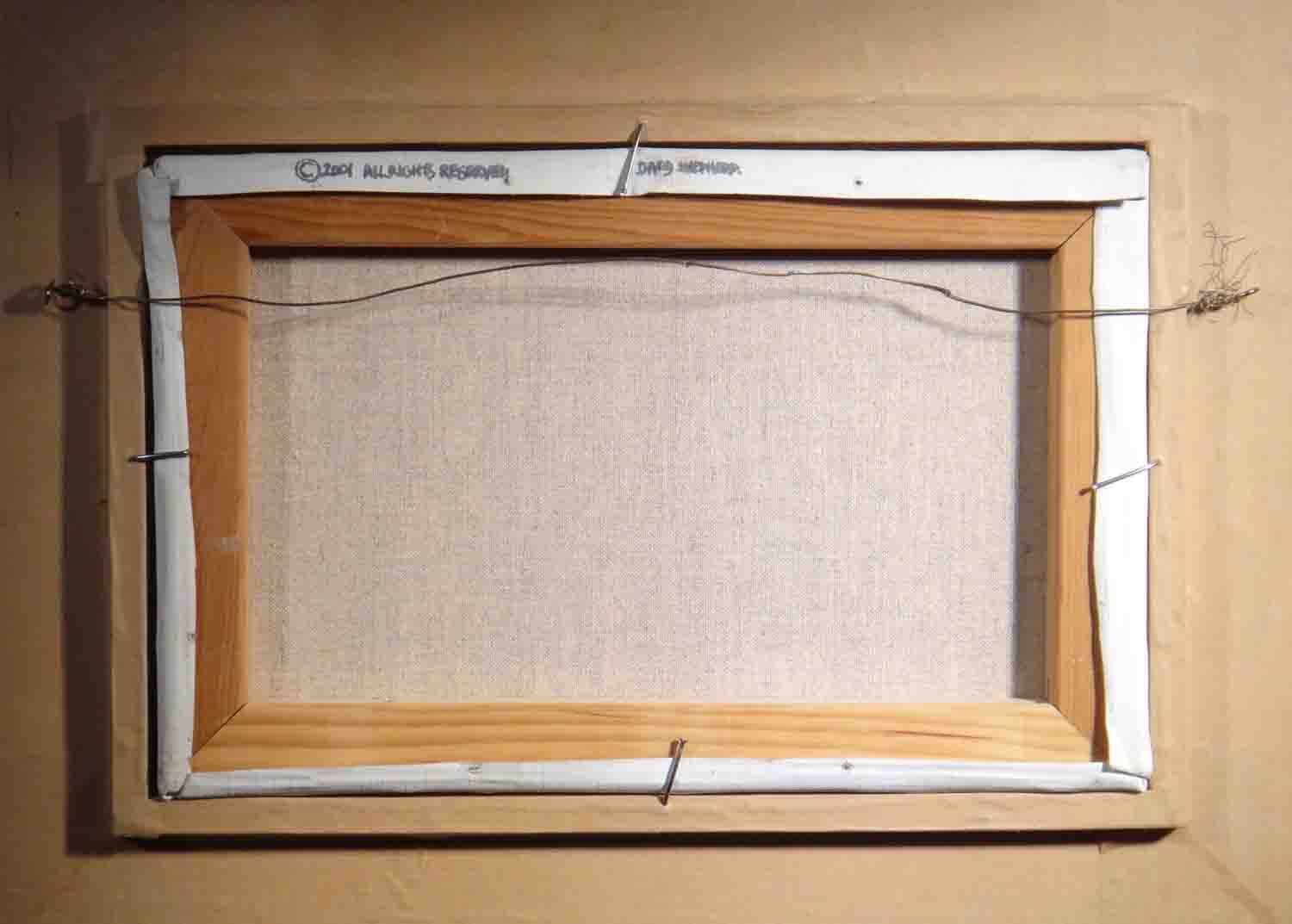 'Hippos'
Original oil painting on canvas
Image Size 22.0 x 34.0cm; 8.75 x 13.5in.
Signed David Shepherd and dated 2001 and on the reverse
Complete with traditional English handmade frame
Price, please call 01623 799 309.
Hippopotamuses (Hippopotamus amphibius) are large, round, water-loving animals that are native to Africa.
The word 'hippopotamus' comes from the Greek word for 'water horse' or 'river horse,' although hippos and horses aren't closely related.
The closest living relatives to hippos are pigs, whales and dolphins.
Do not be fooled, these hebivores can be extremely irratable and dangerous
Only a few days ago, I saw a hippo swallowing a crocodile whole!
administrator@davidshepherd.com
Telephone England 01623 799 309
30 years experience and a collection of hundreds of David Shepherd signed, limited edition prints in the UK!
Visit the studio in Nottinghamshire.
© David Shepherd hippos