Old Charlie
David Shepherd
---
---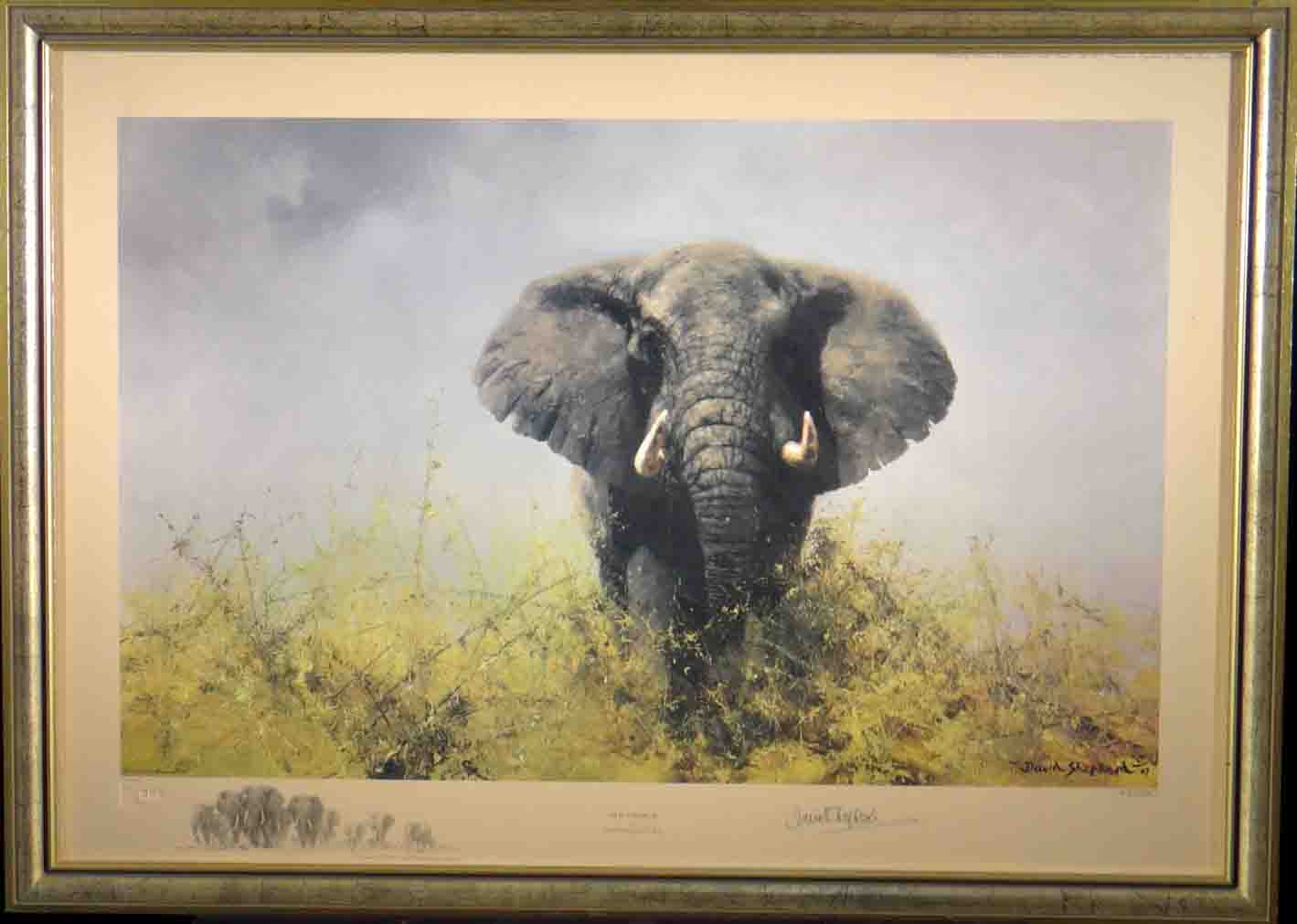 'Old Charlie'
Signed Limited Edition
mint condition,with frame
Date of publication 1987
Image Size 23" x 15"
Published as a commemorative signed limited edition 25 years after the publication of
'Wise Old Elephant'
This particular print sold more copies than any other print worldwide.. some 4 to 6 million I thnk, and launched David Shepherd's career as a wildlife artist.
It often featured in the living room of the comedy series 'Fools and horses'
One was recently sold with Sir David Jason's signature for pound;500.
Signed 'Lovely jubbly' Sir David Jason
30 years experience and a collection of hundreds of David Shepherd, limited editions!
Studio open, 7 days a week!
Viewing by appointment
EMAIL:-administrator@davidshepherd.com
Back to David Shepherd prints for sale.