Nuts
David Shepherd
---
---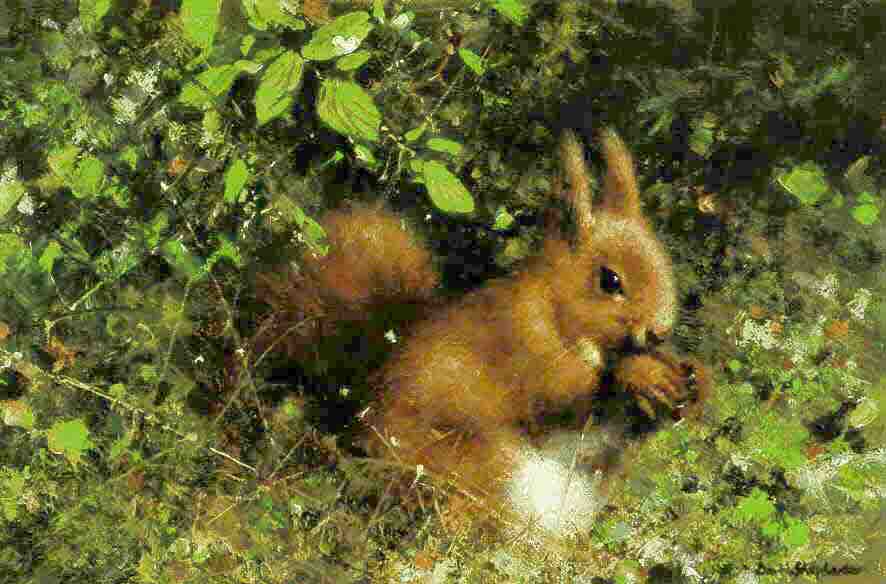 "Nuts"
A red squirrel, one of Britain's rarer animals these days.
Signed Limited Edition of 1500
Published 1997
Image Size:- 9" x 7"
In stock:- Excellent condition, complete with frame.
Biography of wildlife artist, David Shepherd, CBE, FRSA, FRGS, OBE.
Internationally recognized as the world's best wildlife artist. David Shepherd has at all times felt that he had a duty in the form of conservation towards the world and the animals that inhabit our planet. In his lifetime, David Shepherd has painted and drawn many pictures, and is able to share his many tales and experiences with people internationally, often talking at charity dinners and prestigeous social events. His persona lends itself naturally to this cause, as he is a most approachable down-to-earth fellow who enjoys sharing his pleasure of art and his concern over the diminishing wildlife throughout the world. In his early days, he was 'thrown' into the creative world purely by chance, as he wasn't particularly keen about other college activities.