The Crossing (signed limited edition)
David Shepherd
---
---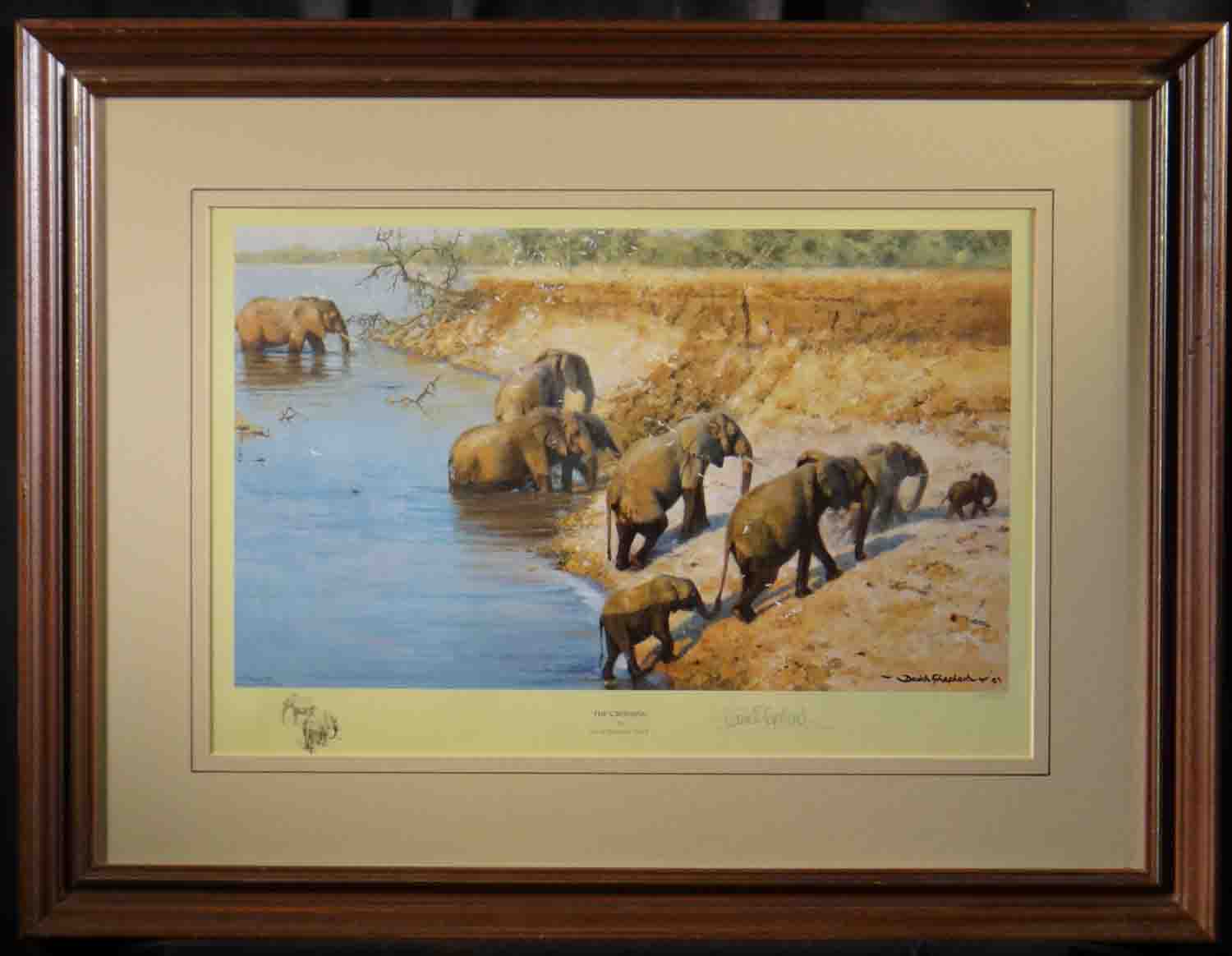 'The Crossing.'
Image Size:- 16" x 9.5"
Date of publication:- Oct.1989
An artist whose highly distinguished career as one of the world's finest watercolourists and died in 1969, namely Sir William Russell Flint,
His paintings have now become very collectable and could see a very handsome increase in one's investment
Many scenes are of his model Cecilia depicted in the french countryside.
Signed, limited edition, prints and original paintings, drawings for sale.
30 years experience and a collection of hundreds of David Shepherd signed, limited edition prints
Studio open, 7 days a week!
Viewing by appointment
When selecting some work by Russell Flint, it is best to consider where to go and from whom buy the art, to ensure you are getting a unique piece,
rather than something that was recreated.
An online site that has been dedicated to Flint, www.russellflint.com, and sells originals , signed prints and limited editions of the works he painted
during the course of his career.
As there are many controversial images in his arsenal of paintings, and as there is mixed feelings on where he took his inspiration from
(Spain or France), much of his most famous work is highly controversial, and many of the pieces are somewhat of a misnomer to many collectors in the art world.
An artist whose work features heavily in 2014 is that of L.S. Lowry, after an extremely sucessful exhibition throughout the summer last year at the Tate Britain
Lowry's artwork, including his signed limited edition prints have become highly collectable, and partly due to the relative rarity of these signed prints,
prices are escalating on a monthly basis, at a far greater rate than could be achieved through other conventional forms of investment.
A wide selection of his signed published work can be viewed and purchased here.