Cottage companions
David Shepherd
---
---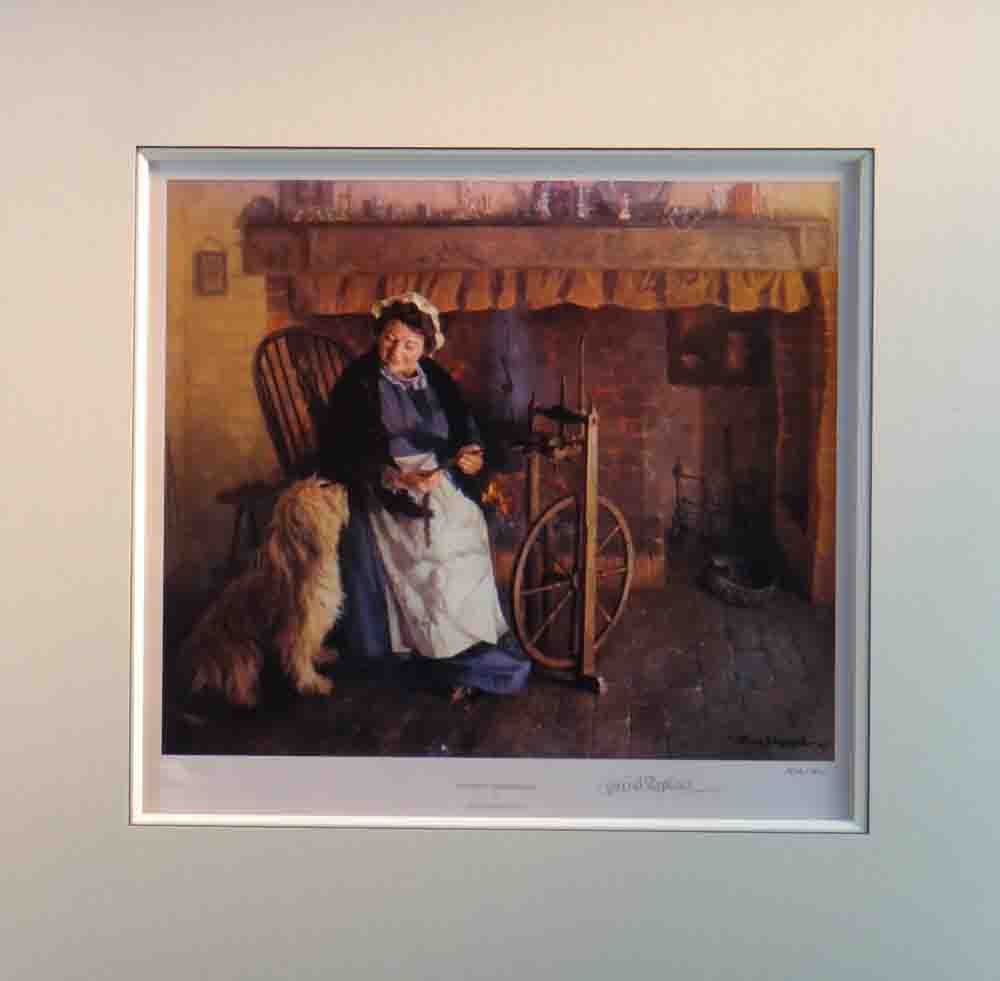 "Cottage Companions"
Signed Limited Edition
Date of publication 1985
Image Size 14" x 12"
A superb 'Victorian' style painting, featuring the family dog 'Muffin', a bearded collie; in front of a beautiful Inglenook
fireplace in David's previous home, an Elizabethan farmhouse dating from 1560.
In general, the spinning technology was known for a long time before being adopted by the majority of people, thus making it hard to fix dates of the improvements.
In 1533, a citizen of Brunswick is said to have added a treadle, by which the spinner could rotate her spindle with one foot and have both hands free to spin.
Leonardo da Vinci drew a picture of the flyer, which twists the yarn before winding it onto the spindle.
During the 16th century a treadle wheel with flyer was in common use, and gained such names as the Saxony wheel and the flax wheel.
It sped up production, as one needn't stop spinning to wind up the yarn.
administrator@davidshepherd.com
signed prints
and original paintings and drawings by the world acclaimed artist.
L.S.Lowry
russell flint
Back to
David Shepherd
prints for sale.