After the Rain
David Shepherd
---
---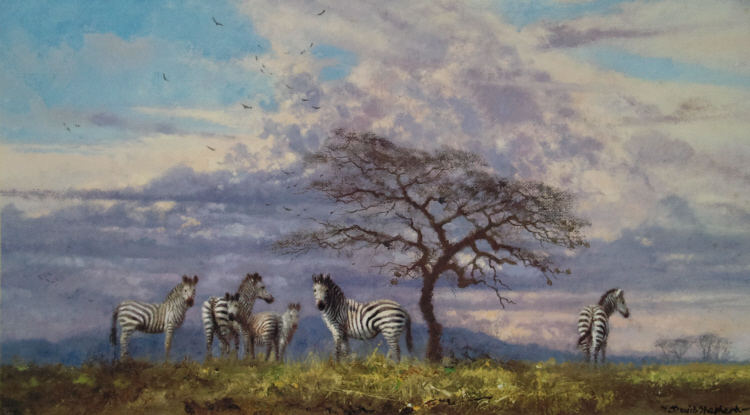 'After the rain'
Signed Limited Edition of 850
Date of publication October 1986
Image Sizes 9" x 16"
In stock:- price please call 01623 799 309
Most of the African continent is semi-arid and hence prone to extreme variations in rainfall from year to year. The extreme droughts that have plagued the Sahel and eastern Africa are particularly well known.
Annual rainfall is presented for each sector; the March-to-May and October–November seasons are also examined for equatorial sectors.
In each case, the article includes the longest and most comprehensive precipitation gauge series ever published.
All time series cover at least a century and most cover roughly one and one-half centuries or more.
Although towards the end of the 20th century there was a widespread trend towards more arid conditions, few significant trends are evident over the entire period of record.
The largest were downward trends in the Sahel and western sectors of North Africa.
In those regions, an abrupt reduction in rainfall occurred around 1968, but a synchronous change occurred many other parts of Africa.
A recovery did occur in the Sahel, but to varying degrees across the east-west expanse of the region.
Signed, limited edition, prints and original paintings, drawings for sale.
30 years experience and a collection of hundreds of David Shepherd signed, limited edition prints in the UK!
Studio open 7 days a week!
Viewing by appointment