View from window Broughton
---
---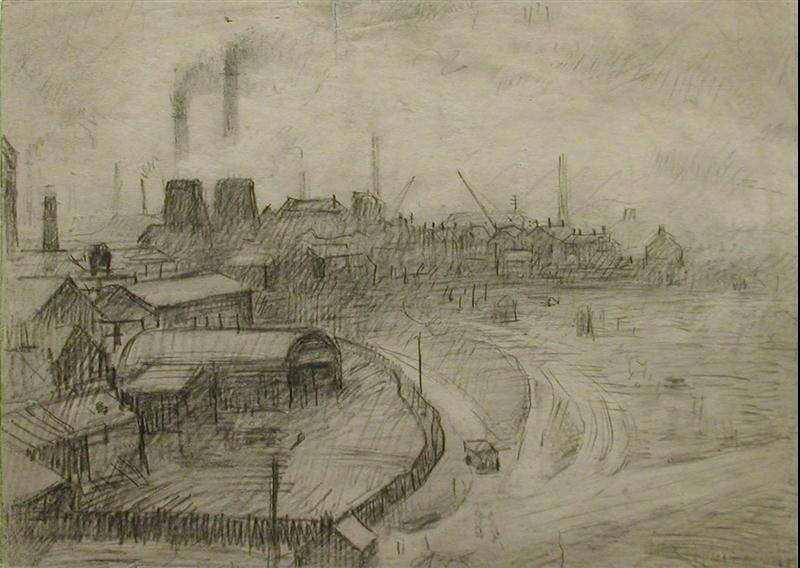 "View from window Broughton"
Image size
Original drawing
Pencil sketch.
Signed and dated
Broughton is a suburb of Salford, England, on the east bank of the River Irwell 1.3 miles northwest of Manchester city centre and 2.1 miles south of Prestwich,
which includes Broughton Park, Higher Broughton and Lower Broughton.
Broughton is a large village in Flintshire, Wales, close to the Wales–England border, located to the west of the city of Chester, England, in the community of Broughton and Bretton.
Along with the nearby village of Bretton, the total population was 5,791 at the 2001 Census, increasing to 5,974 at the 2011
The ITV1 drama series, Midsomer Murders has used Broughton as a filming location.
Broughton Hall was a large manor house that was situated on the housing estate where Forest Drive is now.
Between 1849 and 1964 Broughton was served by Broughton & Bretton railway station.
Broughton War Memorial Institute is situated on Main Road opposite the junction with Broughton Hall Road.
This building was built in lieu of a memorial stone to commemorate the sacrifice by residents of the village in military conflicts between 1914 and 1919,
and hosts groups and events for the benefit of local people all year round.
Broughton is twinned with Auzeville-Tolosane (population 3,035), a Commune in the suburbs of Toulouse, France.
David Shepherd,
here
Russell Flint
The work of Mr
L.S. Lowry